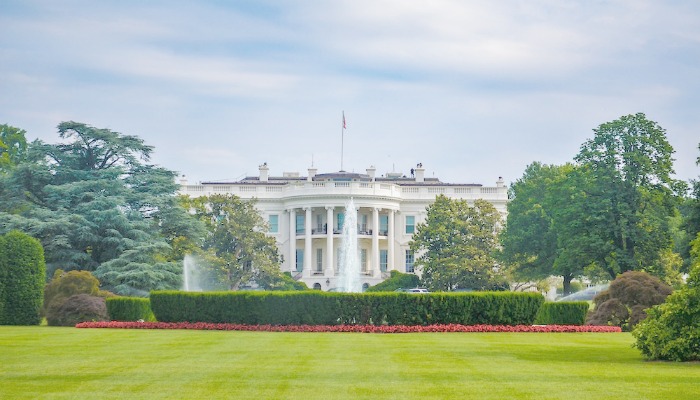 On Tuesday the Salt Lake Tribune publicly announced that President Donal Trump will be paying a visit to Utah on Monday, December 4. The invitation was extended to the President by Senator Orrin Hatch, and it's all about announcing a big change to Utah's monuments.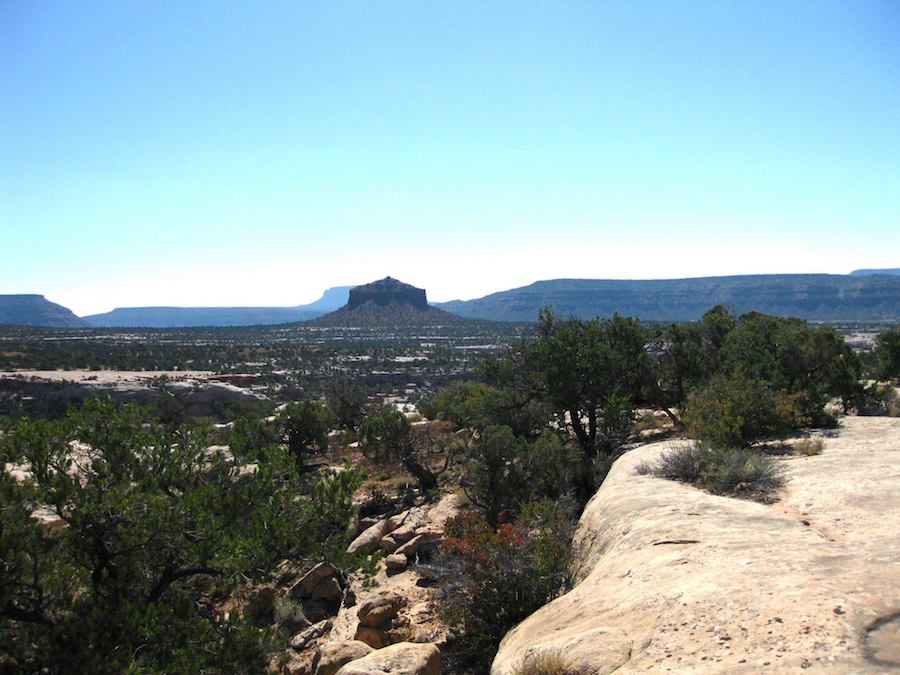 Have you ever heard of Bears Ears? What about Grand Staircase-Escalante? Those are two of the United States' biggest national monuments, both set up as protected areas by previous presidents (Barack Obama in 2016 and Bill Clinton in 1996, respectively).
Bears Ears, comprised of over 1 million acres of public lands, lies in the corner of where the Colorado and San Juan rivers meet in Southern Utah. Grand Staircase-Escalante is about the size of the state of Delaware. Utah.com describes it as "a big empty playground for off-roaders, canyoneers, and regular old hikers. Lots of jeep trails, cliffs and other photo-hungry rock forms across GSENM's 1.9 million acres."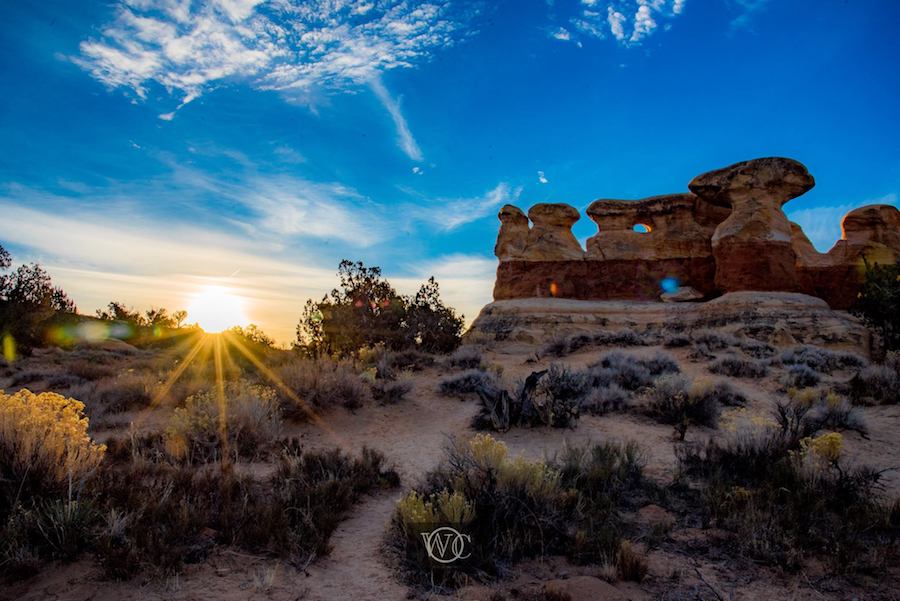 Since space seems to be such an issue to the Interior Secretary Ryan Zinke, he suggested to the president a review of all national monuments, and Orrin Hatch's request to "eliminate or shrink" state monuments lined up perfectly up with what President Trump's Interior Secretary was insisting. (Although, he may not realize until he meets the crowd of protestors that this decision is a little more controversial among Utah residents than he originally thought.)
So what is Trump doing in Salt Lake City next Monday if all this is just about downsizing the monuments?
"Sen. Hatch has arranged for the president to meet with LDS Church leadership and to see the incredible work taking place at Welfare Square. In the past, Sen. Hatch has arranged similar visits for presidents and takes great pride in showcasing this iconic facility," says Matt Whitlock, spokesman for Sen. Hatch.
Trump is adding himself to a long list of presidents who have visited the state of Utah. On that list are Teddy Roosevelt in 1903, William Howard Taft in 1909 and 1911 (he played golf here and gave several presidential speeches), Woodrow Wilson in 1919, and Warren G. Harding in 1923 (also a golfer).
Beginning with Franklin D. Roosevelt (who visited in 1932 and 1935), several presidents even spoke in the tabernacle, including John F. Kennedy in 1960 and 1963. (Kennedy also had breakfast with Church President David O. McKay in 1963).  Lyndon B. Johnson was a good friend of David O. McKay and spoke in in the Tabernacle in 1964; Richard Nixon spoke at the Tabernacle in 1970; Gerald R. Ford met with President Kimball in 1977 and had several meetings with him; Jimmy Carter visited Temple Square in 1978; Ronald Reagan and his wife visited Salt Lake in 1980, and in 1982 President Ronald Reagan was seen with LDS Church leaders Gordon B. Hinckley and Thomas S. Monson visiting an Ogden Deseret Cannery and Bishop's storehouse; President George W. Bush met with Thomas Monson, President of the Church of Jesus Christ of Latter-Day Saints, at the Church's headquarters Thursday, May 29, 2008, in Salt Lake City, Utah; and President Barack Obama met with LDS Leaders President Henry B. Eyring, Elder D. Todd Christofferson, President Dieter F. Uctdorf Elder L. Tom Perry on April 2, 2015, in Salt Lake City, Utah.
The Church has always put a big priority on establishing friendly relations with leaders across America and the world, sharing Church standards and policies with them and helping them to understand the productivity and truth available in Christ's church.
As part of his tour, the President will get the chance to see some of the Church's most important buildings on Welfare Square—which has a 178-foot, 300,000 bushel grain silo, fruit orchards, a milk-processing plant, a cannery, a bakery, a Deseret Industries thrift store, a private employment office, and the LDS Church's largest Bishop's storehouse, as well as associated administrative offices.
The Philanthropy Roundtable's writer Naomi Schaefer Riley explains that the charitable habits built in members of the LDS Church from an early age are "what make possible this beehive of generosity. And they are showing the world one model for building a large, effective, and private social welfare system—a model that works."
Hopefully, President Trump, like many other United States presidents, will enjoy his brief stay and his tour of the Church's Welfare Square next Monday.