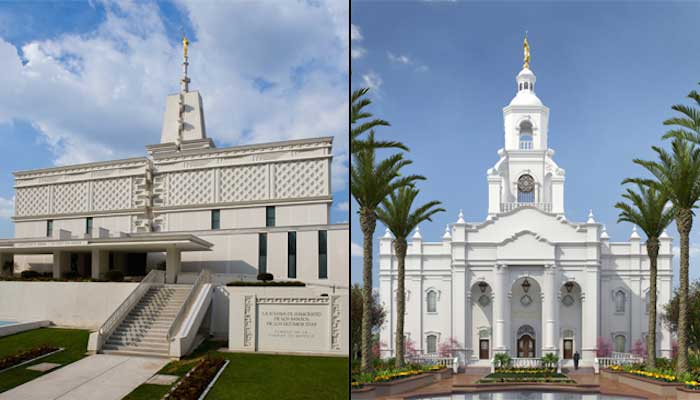 Leaders of The Church of Jesus Christ of Latter-day Saints announced the open houses of two new temples in Mexico, set to take place later this year: the Tijuana Mexico Temple and the Mexico City Mexico Temple.
The Mexico City Mexico open house of the remodeled temple will begin Saturday, August 14, 2015 and run through Saturday, September 5, 2015. A cultural celebration will be held on Saturday, September 12, and the temple will be re-dedicated on Sunday, September 13 and broadcast in three sessions for residents living in the corresponding temple district.
According to Mormon Newsroom, "There are over one million Latter-day Saints in Mexico. For a quarter of them — those who live in Mexico City and the states of Mexico, Guerrero, Guanajuato, Morelos, Baja California Sur, Michoacán, Hidalgo, Puebla, Queretaro and San Luis Potosí — it is the nearest temple."
The Tijuana Mexico Temple will host an open house beginning Friday, November 13, 2015 and go through Saturday, November 28, 2015. It will run every day Monday thru Saturday.Following the open house, a cultural celebration will be held on Saturday, December 12, and the temple will be dedicated on Sunday, December 13 and broadcast to those in the Tijuana temple district.
This temple will serve 25,000 members of the Church.