Late last night, on October 30th, University of Utah student ChenWei Guo was tragically shot and killed in an attempted carjacking at the mouth of Red Butte Canyon.
Police believe the suspect to be Austin Boutain, 24. Deseret News reported that "Guo was shot just after a woman reported that Boutain had assaulted her and was in the canyon with a gun," and that "Detectives believe the pair had been camping in the canyon."
After the shooting, U of U underwent a lockdown while authorities searched the area on and around campus for the suspect. The lockdown was lifted early Tuesday morning but police didn't find Boutain.
Deseret News reports police have just found and arrested Boutain at 12:45 this Tuesday afternoon. Boutain actually turned himself in at the Salt Lake Public Library, according to Deseret News. It was also stated that Boutain and his wife, Kathleen Elizabeth Boutain, 23, were wanted for a homicide that occurred Colorado within the past 3 to 5 days.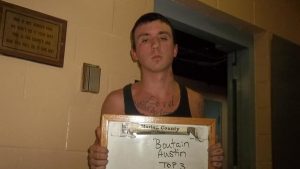 U of U's President David Pershing released a statement regarding the incident this morning and stated, "At this point, here is what we understand took place last night. ChenWei was parked near the gate in Red Butte Canyon when the suspect fatally shot him while attempting to hijack his vehicle."
Pershing also declared that classes were to be cancelled today "in respect of ChenWei and the impact this violent event has had on our campus community." He continued by describing ChenWei as a "pre-computer science major with a promising future [who] worked as a peer advisor in our International Student and Scholar Services Office."
Friends of ChenWei are understandably shocked by the news and have taken to social media and posting on ChenWei's Facebook page to express their shock.
One girl wrote, "It was a privilege to have been able to served[sic] with such an incredible warrior. I recall every district training meeting, you never failed to filled[sic] us with the spirit and laughter. I love you Elder ChenWei Guo you will be missed by sooo many people that love you."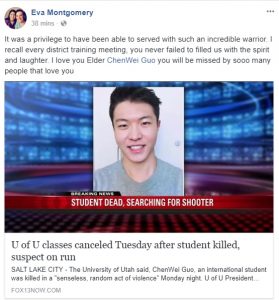 Another post on ChenWei's Facebook page mentioned how ChenWei had to overcome many personal challenges in becoming an LDS missionary: "Coming from Beijing and parents who were not members, he paved his own path to be a missionary."
Governor Gary Herbert also took to social media and posted on Twitter to express his condolences: "Today I join the @UUtah community in mourning the loss [of] a remarkable student, ChenWei Guo. My heart is with his family and friends."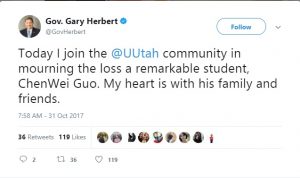 ChenWei was to have his 24th birthday this weekend, and his employee bio on University of Utah's International Student and Scholar Services webpage describes just what kind of guy he was:
"ChenWei Guo was born in Beijing China. He has lived in many different places growing up as well as traveled to Europe and Asia.  He came to the US in 2012 and is currently studying computer science and entrepreneurship at the U. His dream is to one day have his own consulting company to help more people feel good about themselves. During his spare time, Chen likes to have adventures like skydiving, skiing, horseback riding, and working with ISSS peer advisors. He also likes dancing and modern fashion. Oh, and French bulldogs!"
Below is ChenWei's current Facebook profile photo that shows him and his parents standing in front of the Salt Lake City temple. The caption reads, "Families can be together forever."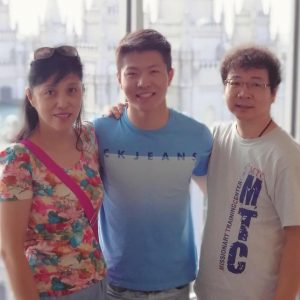 Our prayers go out to ChenWei Guo and his family. It is evident he will be sorely missed.