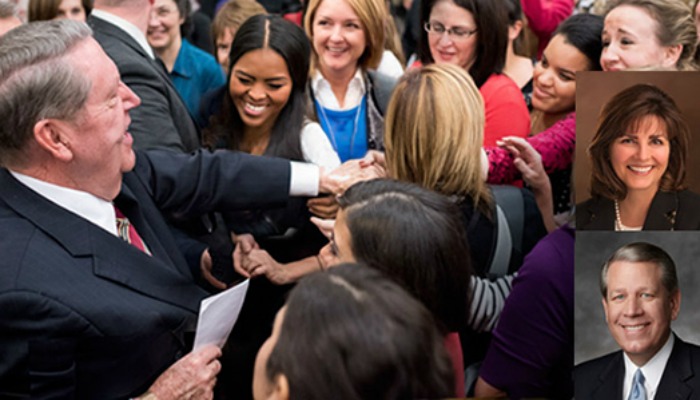 The Church of Jesus Christ of Latter-day Saints announced the next #LDSFace2Face event, this time featuring Elder Jeffrey R. Holland.
This upcoming event is the first face-to-face that is geared toward young single adults in the Church as opposed to the youth. Holland, along with Sister Carole M. Stephens, first counselor in the Relief Society general presidency, and Elder Donald L. Hallstrom of the Seventy, will answer questions that the young single adults submit.
The Church encourages young single adults to submit questions that can help strengthen their faith in Christ by visiting the event website or by tagging questions on social media with #LDSface2face.
LDS Media Talk quotes Holland explaining that he loves interacting with the young single adults.
"I wish I could meet with each of them individually, look each one in the eye, and express my love personally," Holland said. "Constraints of time and distance make that impossible, but fortunately social media helps us loosen those constraints. That's what is so exciting about our worldwide Face to Face events. We call them 'face to face' because it feels a bit like that—asking and answering questions in real time, in a setting that feels more intimate than what we might otherwise get."
To watch the event live, visit the LDS.org homepage on March 8, 2016, at 6:00 p.m. MST. To view it later, visit the event page at YSAface2face.churchofjesuschrist.org.
//
Face to Face InvitationElder Donald L. Hallstrom, Sister Carole M. Stephens, and I are thrilled to be part of the first YSA #LDSFace2Face event on March 8 at 6 p.m. MST. We can't wait to help you find answers to your questions. You can tune in live on LDS.org.

Posted by Jeffrey R Holland on Thursday, February 25, 2016