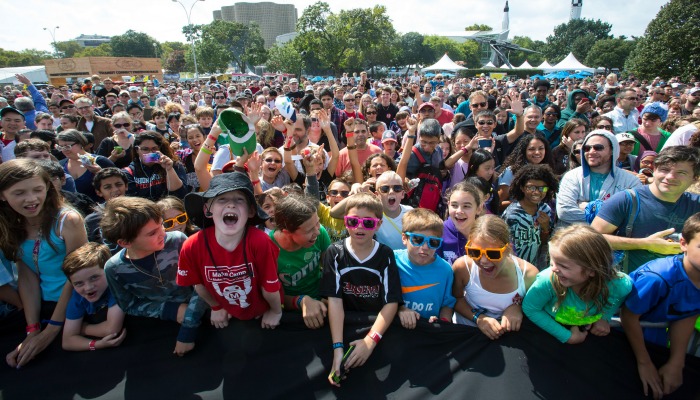 This weekend the Family History Library in Salt Lake City will participate in the Global Family Reunion.
A. J. Jacobs, the brain behind this event, has a goal of creating a family tree of the entire human race. The event is to celebrate that we are all brothers and sisters, aunts and uncles, or cousins. No matter how distant the tie may be, we are all related. Although the main family reunion will take place in New York City, many "branch" parties will be held throughout the world to give all seven billion family members an opportunity to attend. 
The Family History Library will join as a branch party on Saturday, June 6, 2015 from 10 a.m. until 2 p.m. FamilySearch reports that the Salt Lake City reunion will feature the following:
Live streaming of the main NYC event
Live musical entertainment
Bounce houses, a rock wall, and carnival games
Library tours and classes
Storytelling and face painting
Food and snow cones will be available for purchase
Cultural Performances each hour (Japanese Drum Dancers, Pecos Posse Old West Singers, Polynesian Dancers and Scottish Bagpipers and Dancers)
At 10:30 a.m., the world's largest family reunion photo will be taken in front of the Family History Library.