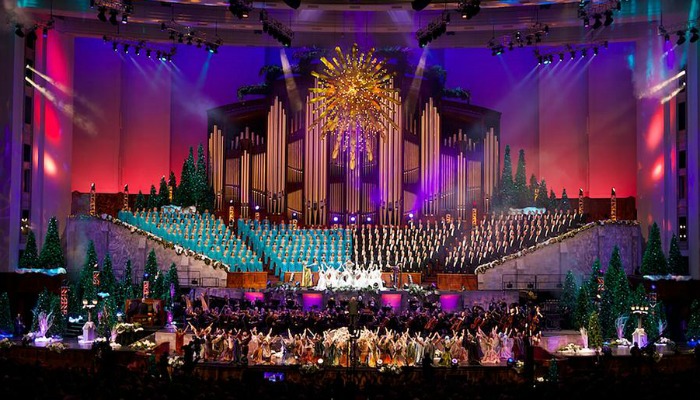 The Mormon Tabernacle Choir and Orchestra at Temple Square are joining together to perform a special concert for Easter.
After seeing great success from their performance in 2014, the choir has decided to perform Handel's oratorio "Messiah" in its entirety again this Easter season.
Mormon Newsroom reports that as the groups rehearsed for the upcoming concert, Mack Wilberg, the director of the choir, tried to examine every note of the vocal and instrumental parts to make decisions as that would still reflect the Baroque era practices.
The performances will be held on Thursday, March 24, and Friday, March 25, at 7:30 p.m. in the Tabernacle on Temple Square in Salt Lake City. Those who wish to attend the performances can view them live in the Tabernacle or via simulcast in the Legacy Theater or Conference Center Theater.
Individuals can reserve tickets for the concerts on a first-come, first-serve basis starting Tuesday, February 23, at 7pm through churchofjesuschrist.org/events. For those who cannot make it to Salt Lake for the performance, the choir will live-stream Friday's concert at 7:30 pm on March 25.
The Choir is also inviting members to sing with them in a worldwide virtual choir performance. Those who wish to be part of the choir must record them singing part of the Handel's "Messiah" in a YouTube video. The Choir will then select individuals and groups to be part of the virtual choir.