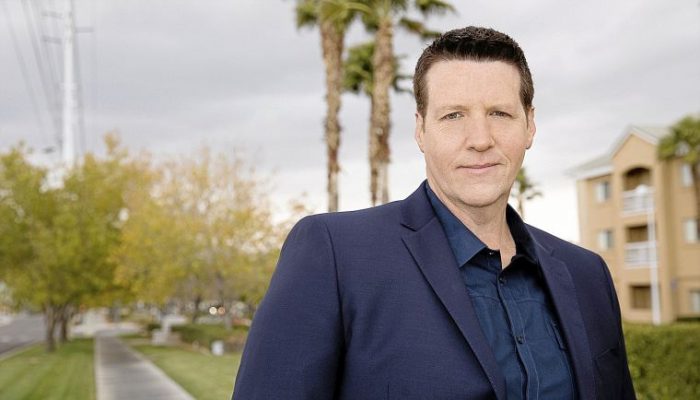 Troy Dunn, television show host and author, has spent more than 25 years reuniting individuals with their families and helping struggling or broken families mend hurts and build stronger bonds.
As host of TNT's television series "APB, with Troy Dunn," Dunn and his team work to reunite individuals with their biological parents and families. Prior to his series with TNT, Dunn hosted "The Locator," a show with a similar premise as his current series.
Dunn's decades of experience inspired him to write a book, The Family: The Good F Word. He takes readers on a very real experience as they read and gain advice on how to strengthen their family. Of the book, Dunn says that he did not sugarcoat anything. Instead, he took a direct approach and addressed common issues he has seen families struggle with. His book is based on information that he has gathered from working with more than 40,000 different families over the course of his career.
Dunn told Deseret News that readers will recognize themselves and their spouse as they read about the common mishaps in a marriage or family. He says, "the closer to home it feels to them, the better success they are going to have with the solutions proposed in the book."  Through focusing on the core of societies, which are families, Dunn believes that he can help better the world as a whole, one family at a time. He explained his vision to Deseret News, saying:
My goal is to bring cool back to the word family. Our society has … attacked on the concept and belief of family… Some think mundane married life is less than what they could be doing, but in fact, it's the greatest thing they can be doing. 
Dunn will host a book signing in Utah on Saturday, October 4, 2014. The times and locations for his book signing events are as follows:
Noon – 2 p.m., Saturday, October 4, 2014
Salt Lake Downtown Deseret Book, 45 W. South Temple, Salt Lake City
4 p.m. until 6 p.m., Saturday, October 4, 2014
Fort Union Deseret Book, 1110 Fort Union Blvd., Midvale
Read more on Dunn, his book, and his experience reuniting families at DeseretNews.com.