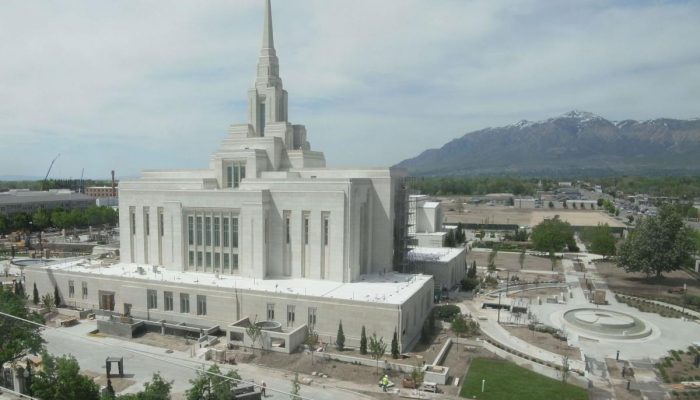 In 2010 The Church of Jesus Christ of Latter-day Saints announced that they were going to renovate their 14th temple — in Ogden, Utah. Now, 4 years later, the renovation is almost complete. In April the First Presidency announced the rededication of the temple along with its open house. According to LDS.org,
The public open house will begin on Friday, August 1, 2014, and run through Saturday, September 6, 2014, except for Sundays.

The temple will be formally rededicated in three sessions on Sunday, September 21, 2014, at 9:00 a.m., noon, and 3:00 p.m. Each of the sessions will be broadcast to Latter-day Saint meetinghouses in the three Utah areas and to congregations in Riverton, Wyoming.
Major modifications to the temple include an underground parking lot, energy efficient heating, cooling, and plumbing systems, and a complete restructuring of the exterior — including the temple grounds. Bishop Keith B. McMullin of the Presiding Bishopbric said of the renovation,
"We are excited with the announcement today of improvements to both the building and the grounds. These improvements will not only help us meet the increased needs at a busy temple but will also be part of the enhancement and beautification of downtown Ogden."