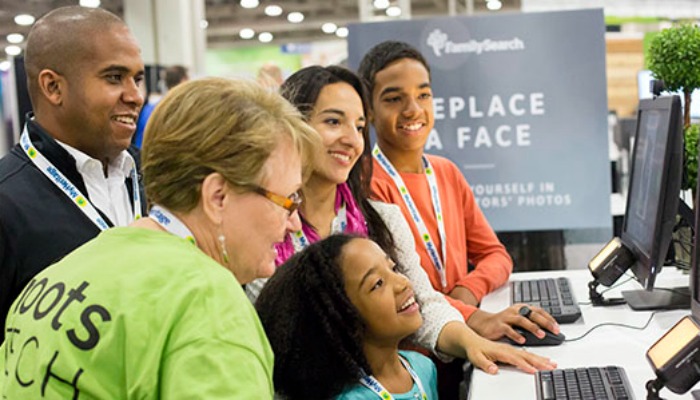 While thousands will visit the Salt Palace Convention Center this weekend to attend the RootsTech Conference, those unable to attend will now be able to view certain sessions for free online.
With more than 250 classes available to event-goers on how to find, preserve, and share information on their ancestors, RootsTech will expand their reach. Individuals unable to attend will be able to stream online 15 different sessions from the three-day conference for free. RootsTech runs Thursday, February 4 through Saturday, February 6.
Stephen T. Rockwood, managing director for the Family History Department of The Church of Jesus Christ of Latter-day Saints and president and CEO of FamilySearch International, will kick-off the conference's opening session. Apostles and other general Church leaders are scheduled to speak at the conference.
Elder Dale G. Renlund, of the Quorum of the Twelve Apostles, and his wife, Ruth, will kick off this year's Family Discovery Day on Saturday at 1pm MST. Other speakers at the Discovery Day include Primary general president Rosemary M. Wixom and Brother Stephen W. Owen of the Young Men general presidency.
Family Discovery Day is geared toward families and children of the Church who are ages eight and up. Attendants will learn more about family history work as they discover ways to find their ancestors and prepare names for the temple. The Discovery Day is free of charge and scheduled for Saturday, February 6, 2016. It will be streamed live on LDS.org.
Those who wish to attend the RootsTech Conference at the Salt Palace Convention Center can explore different ticket packages online at rootstech2016.com.