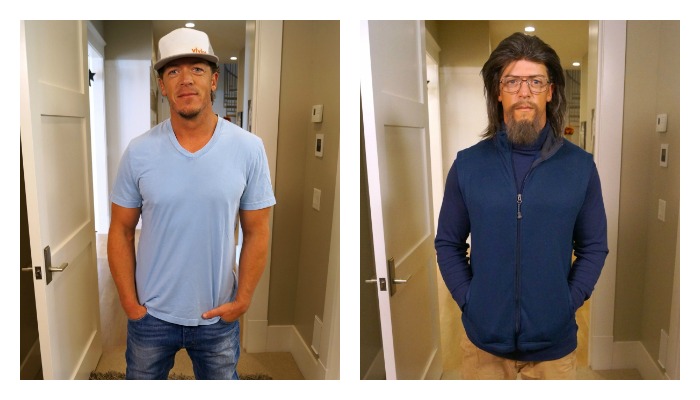 Todd Pedersen, Vivint CEO from Orem, Utah, and member of The Church of Jesus Christ of Latter-day Saints, will be featured on the CBS television series "Undercover Boss" this coming Friday, February 20.
"Going undercover was such an incredible experience that I actually didn't want it to end," Pedersen said. "Working alongside my employees gave me the opportunity to see first-hand why Vivint is such a successful company. We have grown exponentially in the past 14 years, and I want to make sure our employees understand how critical they are to our business."
"Undercover Boss" is a reality television series that features bosses and CEOs of various companies as they go undercover to work within their different business locations. The boss goes undercover and works with employees, getting a glimpse into how hard the employees work and what effort they are willing to put in to do their part in leading the company to success.
Pedersen had the idea to start Vivint when he was just 22 years old. He had recently dropped out of college and decided that he could start this alarm security business if he set his mind to it.
"Sometimes people would doubt that I'd be able to pull it off because of lack of knowledge or experience," Pedersen told KUTV News. "But I love to surround myself with great people and then we work really hard to get done what needs to be done."
Pedersen recently sold Vivint for two billion dollars, but decided to stay on as CEO of the company.
"I love the people I interact with and so to leave that just because I made money, got a big payout, it didn't equate and it was never the goal," Pedersen told KUTV News. "It hasn't been the driver. If the financial aspect had been the driver I would have quit."
While this wealth brought greater convenience into Pedersen's life, he says his greatest desire is to keep his children grounded and teach them the value of hard work, regardless of how financially stable they are.
"It's probably one of the things that scares me the most about the circumstances that they're growing up around," Pedersen told KUTV News. "So if I were to ruin my children financially I would die. I mean I would rather not have any financial resources for my wife and I than ruin the rest of their lives."
Watch Pedersen as he goes undercover this Friday, February 20, at 8/7 c on CBS.