Hurricane Irma made headlines as the longest-lasting powerful hurricane or typhoon ever recorded across the world.
Research scientist at Colorado State University, Phil Klotzbach reported that Hurricane Irma's 185 mph that lasted 37 hours was "the longest any cyclone around the globe has maintained that intensity on record."
Irma held Category 5 status for three days as it made its way across the Caribbean, killing 38 people. In the U.S., Irma has racked up a 12 person death toll. Damages caused by Hurricanes Irma and Harvey are estimated between $200 and $300 billion in the U.S. alone.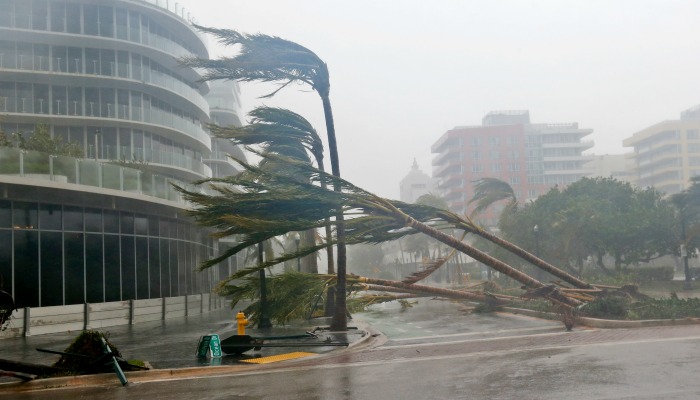 While Irma raged across the Caribbean and Florida, 11,000 Mormon Helping Hands were hard at work mucking out Texas homes.
"Our chance to save people's homes is in the first 30 days," said Elder J. Devn Cornish, a General Authority Seventy of The Church of Jesus Christ of Latter-day Saints. "After about a month, the studs in houses rot, and renovating a house is no longer an option. The house is lost."
Not to mention the deadly black mold that threatens the lives and homes of Texas residents.
Volunteers from San Antonio, Austin, Dallas, Baton Rouge, and Jackson, Mississippi, traveled to the greater Houston area with mold-masks in hand to help any and everyone who asked.
According to Deseret News, Helping Hands Volunteers worked a cumulative 200,000 hours. They spent their nights sleeping in tents on Little League fields, schools, and outside LDS meetinghouses. Sunday morning consisted of an abbreviated Church service, then went straight back to work.
A lot of those working with Helping Hands are hurricane victims themselves.
Kimberly and Avery Goldman lost everything under 11 feet of water and have been living out of a La Quinta Inn. Despite their own loss, the family joined the Helping Hands to help save the houses of others.
"We're going to work," Kimberly said Sunday morning. "We've got to. My parents taught us if we all forgot about ourselves and helped everyone else, all our needs would be taken care of.
"We feel all the prayers," she told Deseret News. "We feel the strength that wouldn't normally be ours. We feel others bearing our burdens with us."
Read more at Deseret News.