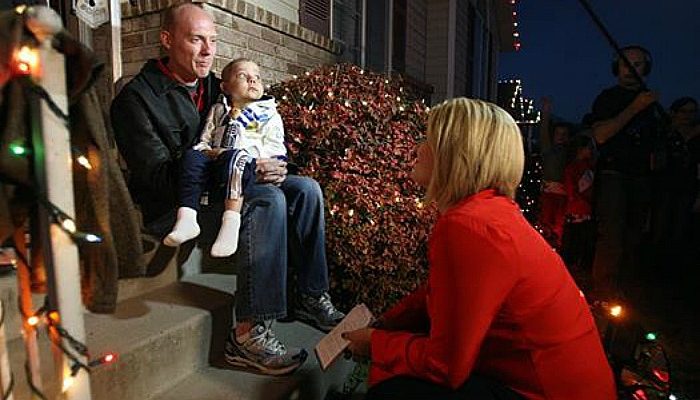 Ethan Van Leuven, four, was diagnosed with Acute Lymphoblastic Leukemia when he was only two months away from turning two years old. But his battle ended abruptly on Tuesday morning at 10:20 am when Ethan passed away.
His life, though short, was celebrated well by his neighborhood community when they pulled together to make Halloween, Christmas, and his birthday happen last Tuesday and Thursday.
Merrill Van Leuven, Ethan's dad, published this post soon after Ethan's death:
"To all our dear friends, our little Ethan passed away this morning at 10:20am. We are so grateful that each of you has helped in some way along this journey. Ethan is at peace now and will no longer battle with disease. He has passed his mortal test and will return to live with Heavenly Father for eternity. How grateful we are for the atonement of Jesus Christ who makes this possible. We are grateful for inspired church leaders who have provided words of comfort during the process.
How grateful we are for having him in our family for these few years. We will post more information later. God bless you all! You each have a special place in our hearts for all the good you do!"
The family, who are members of The Church of Jesus Christ of Latter-day Saints have expressed their gratitude and love for their son on multiple websites and the family blog.
A fundraiser has been set up for the Van Leuven family. If you would like to donate, please visit Facebook.com.