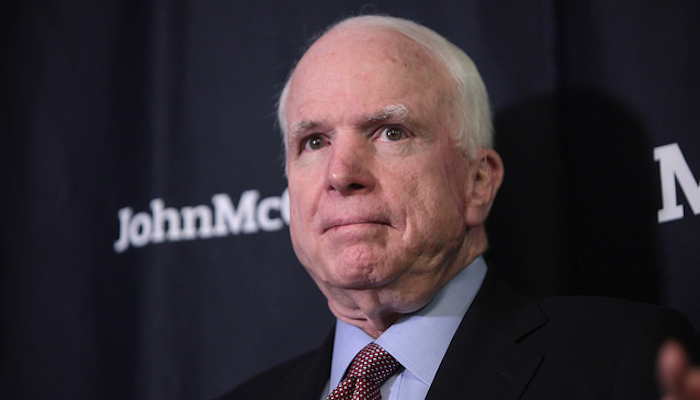 Once again, LDS politicians opened their hearts and their prayers to those in need. In this case, those prayers were centered around Senator John McCain after doctors diagnosed him with a primary glioblastoma, a brain tumor. Among the well-wishers and prayerful were Senator Orrin Hatch, former Governor Mitt Romney, Senator Mike Lee, Senator Tom Udall, and former Senator Jeff Flake.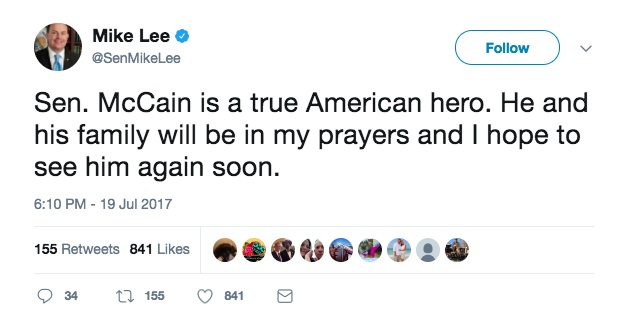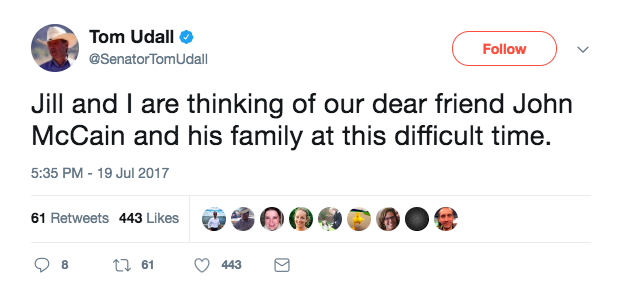 Governor Romney said, as reported by LDS Living,
"Senator John McCain's patriotism and courage are vital to the nation. With the fearful news tonight, Ann and I pray for his recovery."
This isn't the first time that LDS members have used prayer as a means for good in politics. Nathan Johnson of the Kirtland Ohio Stake Presidency prayed during the 2016 GOP convention, blessing both allies and enemies. The First Presidency of the Church asked LDS members everywhere to pray for the then president-elect Trump after the 2016 election, saying via Deseret News:
"We invite Americans everywhere, whatever their political persuasion, to join us in praying for the president-elect, his new administration and for elected leaders across the nation and the world."
LDS politicians and members alike believe in the power of prayer, especially when it comes to politics regardless of political affiliation.