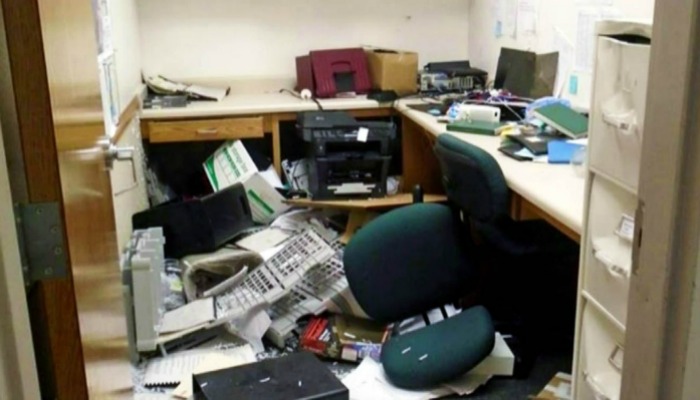 One stake president in Oregon is offering support to two vandals accused of breaking and entering multiple churches, causing extensive damages.
Police arrested two teenage boys, ages 15 and 16, who are believed to be connected to burglaries and vandalism at three different faith's churches during the past two weeks in Hillsboro, Oregon.
The most recent church the boys targeted was the Brogden ward building of The Church of Jesus Christ of Latter-day Saints, located within the Hillsboro Stake. Other churches the boys are accused of damaging include the City Gate Church and the Hillsboro Presbyterian Church.
Rob Fotheringham, president of the Hillsboro Stake, told KATU that he met with the boys and their parents before law enforcement took the teenagers into custody. Fotheringham said that he offered support to the teens, wanting to help them after they finish the judicial process. He explained that the young men revealed some of the struggles they have endured in life.
Fotheringham further stated,
They had no real purpose in doing it. This could be a starting point for them to make a change, to turn their lives around and to make a better start of it.
The teenagers are accused of breaking a window, shattering a basketball hoop backboard, ransacking the bishop and clerk's offices as well as the church's library. KOIN6 reports that the damages to the Latter-day Saint church building are estimated to cost between $25,000 and $30,000. The teens face three counts of Burglary II, three counts of Criminal Mischief I, and two counts of Theft I, all Class C felonies in Oregon.
According to the Hillsboro Oregon Stake Facebook page, all meetings are expected to continue as scheduled.