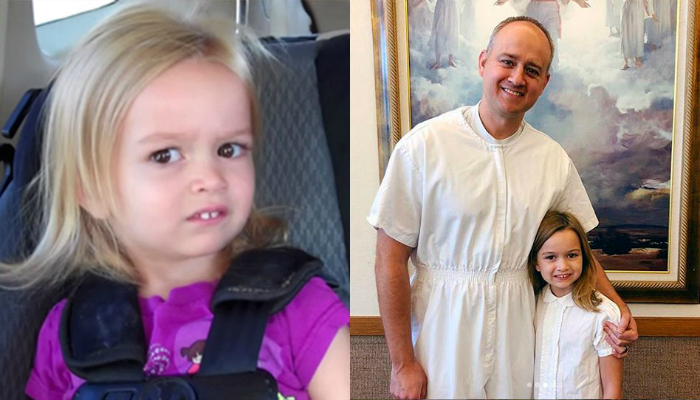 This article was originally published on maisfe.org by Inaê Leandro on December 4, 2018.
---
The entire world knows her face. Many know her name, but few know that she's a member of The Church of Jesus Christ of Latter-day Saints. Did you know?
Last Sunday, December 1, Chloe was baptized into The Church of Jesus Christ. She lives in the United States, but her meme is famous throughout the world.
It was a special and important day for Chloe, and you can see pictures of it on the joint Instagram account she shares with her sister. Their Instagram account has more than 600 thousand followers.
Chloe and her older sister, Lily, have had plenty of internet success. It all started thanks to one video that was published online of their mother surprising them with a trip to Disneyland. If you haven't seen it, here it is:
Congratulations to Chloe for making such an important life decision!
---
From Latter-day Saints and fans from Portuguese, Spanish, and English-speaking countries—WE'RE HAPPY FOR YOU!