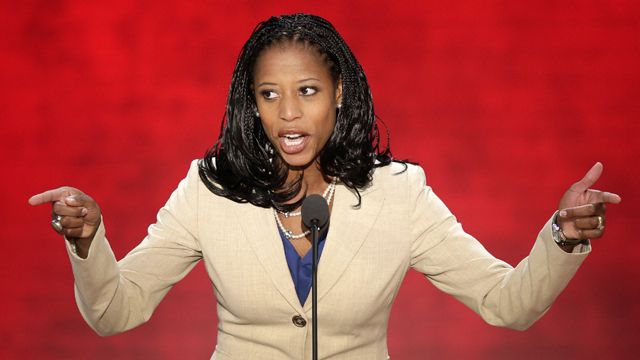 Americans made history yesterday after electing the first black Republican female into Congress. Mia Love, a mother of three and member of The Church of Jesus Christ of Latter-day Saints, spoke to her supporters yesterday after her win, saying:
Tonight you have made history! Many of the naysayers out there said that Utah would never elect a black Republican LDS woman to Congress. Not only did we do it, we were the first to do it!
People.com reports that Love, who is also the first Haitian-American to serve in Congress, says that she is "a nightmare for the Democratic party." The pro-life supporter, who also holds a concealed weapons permit, plans to join the Congressional Black Caucus, which currently heavily favors Democrats.
Love admits that she looks forward to the unique challenge she has been given, which she explained in one of her debates as she related it to the Bible story of David and Goliath:
I love the story of David and Goliath, because in that story, David turns toward Goliath … toward a seemingly impossible challenge. That's the type of confidence we need to have as we take on the Goliaths of our debt, out-of-control spending, Obamacare and that Godzilla we call the federal government.
This was Love's second attempt at running for congress, but the Latter-day Saint politician says she feels comfortable in her skin as she follows her mother's advice, "in order for people to see you as an equal, you need to act as an equal and be an equal."
After taking classes at the University of Hartford, Love and her older sister joined the Church, despite Love thinking three hours of church services was a bit long. But, young Love was attracted to the gospel principle of eternal marriage and how respected women are within the Latter-day Saint faith. Love intends to make strides in Congress and bring big change for America.
For more on Love and her election into Congress, read People.com's article.