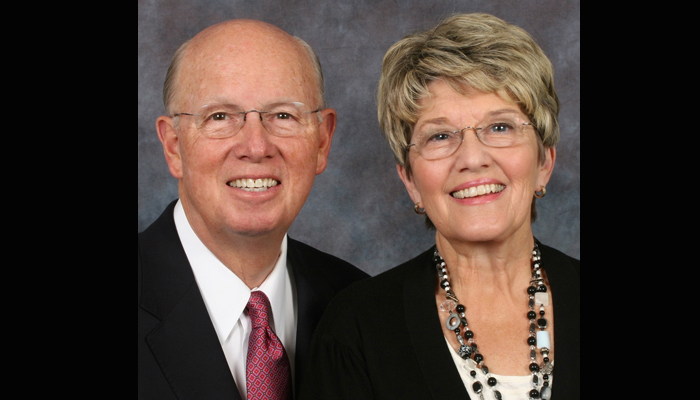 Carol Hansen, 69, collapsed at the Utah Salt Lake City mission home Wednesday. She was in great health and her passing was entirely unexpected.
"It's surreal," her oldest child, Ken Hansen of Cedar Hills, Utah told the Deseret News. "This was completely sudden."
Hansen and her husband, President Steven W. Hansen, had been serving as mission presidents of the Utah Salt Lake City mission since July 2013 and were actively serving when she passed away.
"She loved her mission," Ken Hansen also told the Deseret News. "She loved the missionaries. She loved serving here, so close to the heart of the church. She had not served a mission as a young woman and she had always wanted to serve and was thrilled to be doing so alongside my dad."
Hansen was very creative and loved to put that creative energy into her missionary service. She was consistently making posters and teaching aids for the missionaries to use to improve their teaching. She frequently taught classes full of spiritual instruction and especially loved to look over the sister missionaries.
The LDS Church offered their condolences to the Hansen family:
"President and Sister Hansen have served together as he has presided over the Salt Lake City Mission since July of 2013," church spokesman Eric Hawkins said. "They are deeply loved by their family, church leaders and their missionaries. We pray for each of them at this difficult time and extend our love to President Hansen and his family."