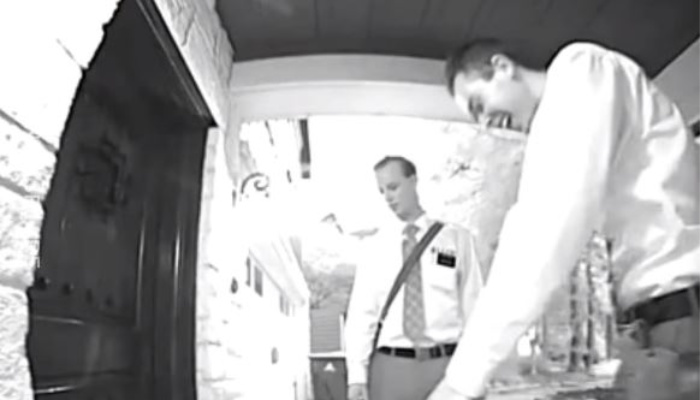 I wish I had more to say about this quick video other than "it's funny" and "it's got a couple Latter-day Saint missionaries in it," but that's actually all it comes down to. It's funny, and it features a couple of Latter-day Saint missionaries knocking doors in Houston, Texas. The Facebook page UNILAD published it earlier today, and it has since racked up almost 600 thousands views. Take a look:
In case you're wondering (because apparently on some devices it's too blurry to read), the doormat says, "HI I'M MAT."
Reactions have been interesting
I'd probably recommend not going to the comments section of the video, because people can get weird. But there were a few diamonds in the rough. Here are a few good ones:
Everybody loves a good dad joke every once in a while. But something tells me there miiight have been a little something more to this one. Could it be that one of these missionaries was an Elder Matt or something along those lines? Because that would have been even more puntastic. Does anybody recognize these Elders? I need to know.
Let's figure out who these guys are and let them know they're internet famous now.
---
P.S. if you've got a little more free time on your hands, check out this recent popular video featuring missionaries as well: Another Video Of A Nonmember Questioning Missionaries Has Gone Viral…