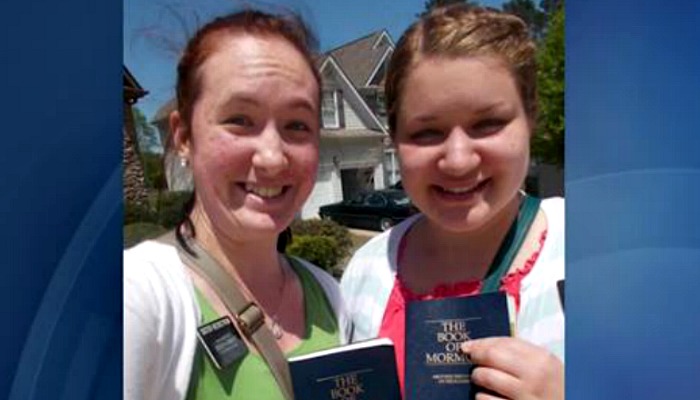 Natalie Ann Barnard, a missionary of The Church of Jesus Christ of Latter-day Saints serving in the Atlanta North Mission, died in a car accident Friday, May 29, 2015 and her companion, Rachel Beckstrom, was seriously injured in the accident.
KSL spoke with Beckstrom's father, Curtis Beckstrom, who explained that the two sister missionaries were hit by a semi truck traveling around 45 mph. They were hit when they attempted to make a right turn with limited visibility due to trees; the car was dragged 30 feet.
The Barnard family released a statement through the LDS Church, an excerpt from the statement said,
In this tragic time, our comfort comes from our belief that Natalie is with our Heavenly Father and that she continues the Lord's work with the same vigor with which she entered the mission field.
Deborah Barnard, Natalie's mother, told KSL that Natalie left behind a legacy of love. "One of Natalie's best qualities was her ability to always put people ahead of her problems," Deborah Barnard said. "She gave and expressed love with joyful abandon."
Meanwhile Barnard's companion, Rachel Beckstrom, has been unresponsive and is in extremely critical condition. On Friday evening, she had brain surgery and it is also reported that she has several bone fractures and limited breathing.
A GoFundMe account has been set up for Beckstrom to help raise money for health care as well as travel expenses.