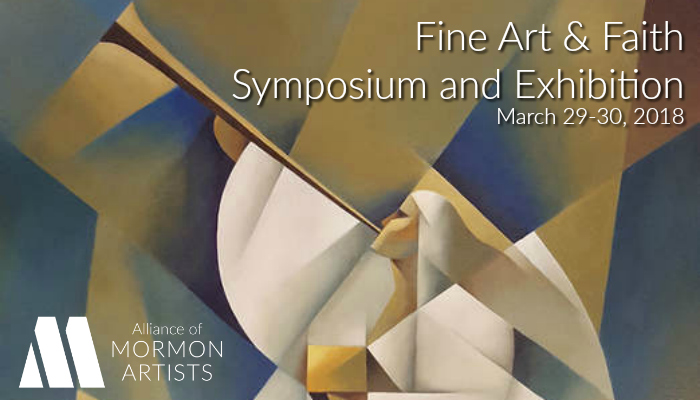 There is a new organization for Mormon Artists and it is called The Alliance of Mormon Artists (AMA). It's a group of artists and believing members of The Church of Jesus Christ of Latter-day Saints, who seek to share beauty, goodness, truth, and hope with the world through inspired and refined works of art, thereby leading others to Christ.
AMA is hosting its inaugural Fine Art & Faith Symposium and Exhibition March 29-30, 2018 just before General Conference weekend, at the Joseph Smith Memorial Building on Temple Square in Salt Lake City. The exhibition will feature artwork from 58 LDS artists, all members of AMA, and is free and open to the public. More information is available at MormornArtists.org.
The mission of AMA is to provide support, education, and exhibition opportunities for Mormon artists, both at physical locations and online. It strives to support inspired art, even if it's not necessarily religious in nature. Not only can artists get access to an entire community of like-minded advocates of inspired art, they can get their pieces critiqued and juried by experienced curators and fellow artists.
The organization has also partnered with several leading lds blogs and social media channels in 15 languages to help artists gain the maximum amount of exposure and impact for their work online.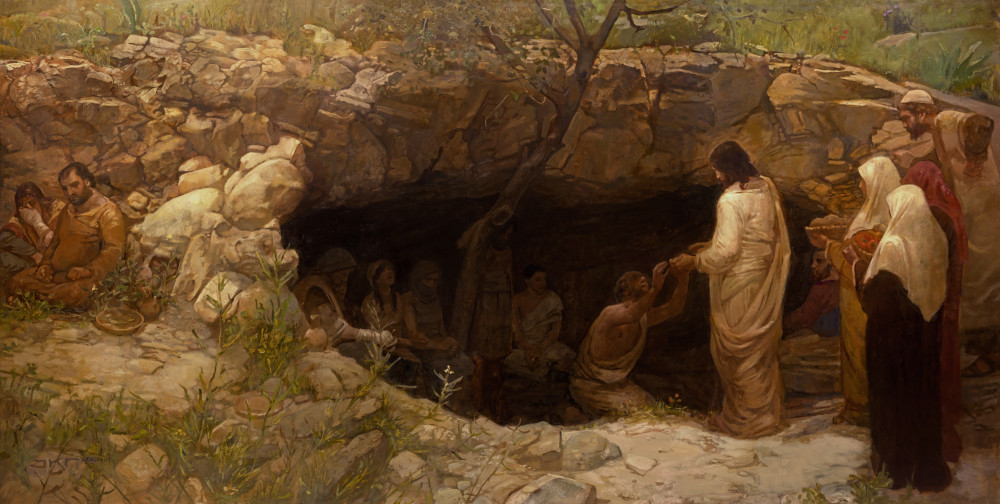 Cynthia Dye, one of AMA's founding directors, shared her experience on how inspired art has the power to touch lives far beyond the artist's. "One quiet afternoon a young man stood in front of a 13 foot painting [Christ Among the Lepers by J. Kirk Richards – image above] which hangs in the Church Office Building, and turning to me said, 'I'm not a Mormon. And I don't even know if I believe in God. But that is the most beautiful thing I have ever seen.' What is it that touched his heart? I would say it was something of the Spirit, unspoken, yet heard," Cynthia said. "Like sacred hymns, inspired art has the ability to reach our souls in ways that words never can."
To learn more about The Alliance of Mormon Artists and its upcoming symposium and exhibition starting on March 29, readers are encouraged to visit its website, Facebook page and Instagram account.