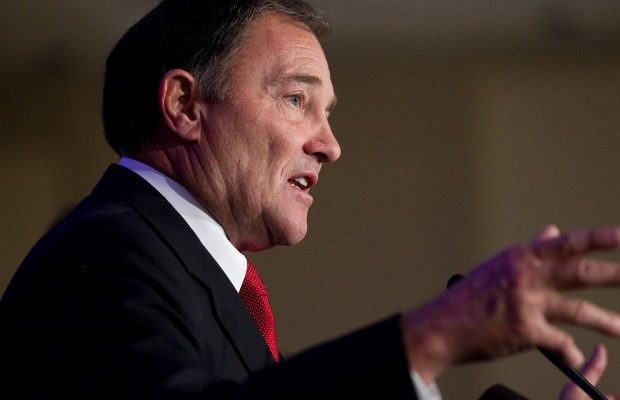 The National Governor's Association (NGA) concluded its annual summer meeting yesterday (July 13) in Nashville, Tennessee, at which Utah Governor, and member of The Church of Jesus Christ of Latter-day Saints, Gary Herbert, was selected to be the new vice chair.
Gov. Herbert's role as NGA's vice chair will exist through NGA's next annual meeting which is set to take place during the summer of 2015. Utah.gov reports that at that time, Gov. Herbert will then begin serving as the chair of the NGA until the summer of 2016. Utah.gov quotes Gov. Herbert saying:
A leadership position in the NGA gives us greater influence as I work with governors to enhance the role of states in the wide range of policies that impact our nation…This is also a tremendous opportunity for Utah to share on a more prominent stage the success we have enjoyed in our state.
The NGA was founded in 1908 and is made up of governors from the 55 states, territories and commonwealths. Through the NGA, governors are able to identify top issues and collectively deal with public policy on both state and national levels.
Find out more information on the National Governor's Association at nga.org.