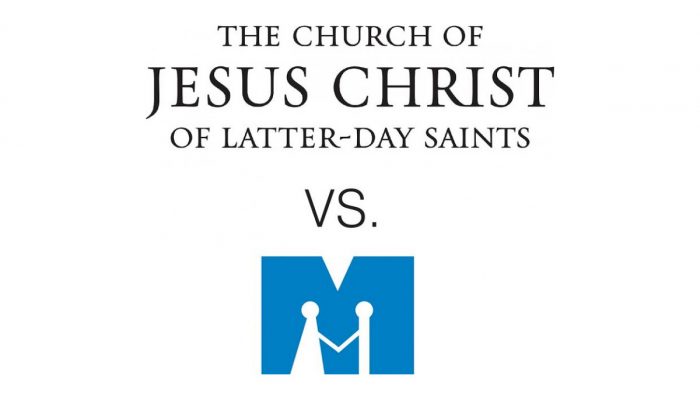 Countless news sources have picked up and run with the story of The Church of Jesus Christ of Latter-day Saints suing MormonMatch.com. In a Google search top headlines show up like: "LDS Church Asserts Trademark of 'Mormon'," "Dating Site Fights Outrageous Claim from Mormon Church," and "Mormon Dating Site Sued by Mormon Church in Trademark Dispute." Many of these types of articles either imply or make an outright claim that the Church is suing Mormon Match over their word choice. In reality, the real truth is exactly the opposite.
Back in 2002, the Church did actually file to trademark the word 'Mormon' in the United States. Their claim was denied by the United States Patent and Trademark Office because it was too generic. They also said "Mormon" is a term used to denote a group of people in the same way the words "Presbyterian" and "Methodist" do. The Church then abandoned the idea in 2007.
Since the Church did not trademark "Mormon," what is this whole lawsuit about?
MormonMatch.com is trying to get a trademark on the name of their site, which, of course, includes the word "Mormon." This is a dating site that caters to members of the Church. The site wishes to secure its business by trademarking its name—a standard practice.
*Rumors around the web suggest that at this time The Church of Jesus Christ of Latter-day Saints asked Mormon Match to stop using the word "Mormon." However the author could not confirm such a claim.
MormonMatch.com filed their trademark claim on the term "Mormon Match." The Church filed an objection to the claim saying that their "ownership of a family of Mormon marks precludes [MormonMatch.com's] use of the term in commercial activity." In response to the Church's objection, Mormon Match sued.
When questioned about the lawsuit, Eric Hawkins, a spokesperson for the Church, responded saying,
"It's important to note in this case that the Church did not initiate the lawsuit. We objected to a trademark application, and were sued. We have made repeated attempts to resolve the issue without litigation, as we have in many comparable disputes over the years, including similar trademark applications. The objection of the Church is that a for-profit business is trying to deceptively capitalize on the Church's name and image to promote a product that has no affiliation with the Church. By attempting to trademark the name, the group seeks to claim exclusive rights to use a term that is clearly associated with the Church."
In summation, Mormon Match tried to file a trademark containing the word "Mormon", The Church of Jesus Christ of Latter-day Saints objected, and Mormon Match sued. The Church attempted to settle the lawsuit out of court but MormonMatch.com denied.
This is the truth behind the Mormon Match lawsuit.