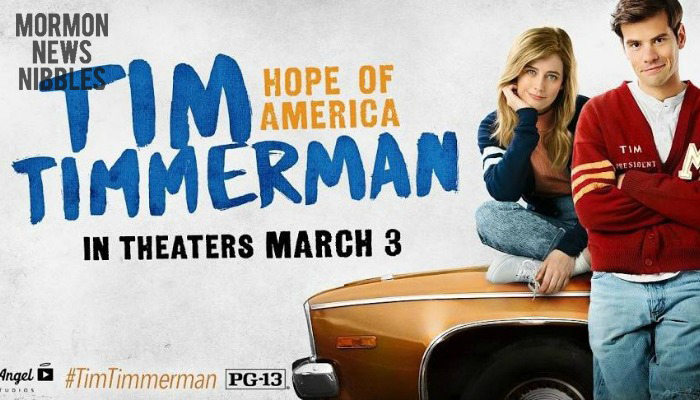 VidAngel Original Movie To Hit Theaters March 2nd
Filtering service turned production company, VidAngel Studios, will be premiering its first theatrical release this March. As the legal battle between the small streaming platform and several major Hollywood studios rages on, VidAngel has taken to producing family-friendly, original content starting with a classic high school comedy, Tim Timmerman: Hope of America.
Tim Timmerman: Hope of America tells the story of a cheeky teenage student-body president with aspirations of attending Yale. But when his scheme to sweet-talk his way into the senator's good graces backfires, Tim faces losing his title and possibly his newfound love.
With Utah as its backdrop, this Ferris Bueller-esque flick was shot at various Utah high schools: Mountain View (Orem), Alta (Sandy), Timpanogos (Orem) and Timpview (Provo) high schools.
Read more at KSL.
Bill Maher Would Give $1 Million Dollars And Convert To Mormonism For Mitt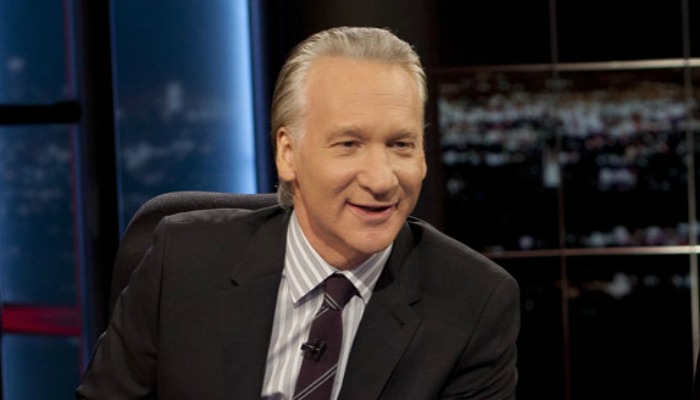 Comedian and political commentator, Bill Maher spent the better part of 2012 helping ensure that Mitt Romney would never be elected president. Today, Maher is singing a different tune.
"I gave Obama a million dollars, his PAC. I would happily give that million dollars right now to Mitt Romney if he would take over," he told CNN's Van Jones."I gave it to prevent Mitt Romney from being president and now I'm begging Mitt Romney to be president."
Maher even offered to convert to Mormonism if Mitt Romney could take over right now.
The election of President Trump serves as rich fodder for comedians across the world. SNL's ratings shot to a six-year high with Alec Baldwin's Trump impersonation. Television hosts and comedian political commentators like Samantha Bee and John Oliver have also seen a substantial uptick in ratings since the inauguration.
Though we're sure Maher's intent to convert is facetious and Mitt Romney probably won't get the chance to take over, we'll be keeping the font water warm just in case.
Read more at CNN.
Vocal Point Releases New Rendition of "It Is Well With My Soul"
Vocal Point released their rendition of "It Is Well with My Soul" this past Sunday, February 19th.
The award-winning BYU a cappella group felt inspired by the story of hymnist Horatio Spafford, a successful lawyer who faced hardship following a Chicago fire. Spafford sent his wife and daughters to Europe with the intention of meeting them there in the coming months. But as they sailed to their new home, tragedy struck. Both of Spafford's daughters perished as the ship sank. Miraculously, Spafford's wife survived the accident, arriving in Europe alone.
As Spafford voyaged across the ocean to join his wife, he passed over the area where his daughter's had gone down.
Feeling grief, pain, and longing, Spafford jotted down what would become the lyrics to the hymn, "It Is Well with My Soul":
When peace like a river, attendeth my way,
When sorrows like sea billows roll;
Whatever my lot, Thou hast taught me to know
It is well, it is well, with my soul.
Before releasing the song, Vocal Point invited fans to share their own stories of trial and hope using #itiswell.
To read more stories of facing hardship, visit Vocal Point's Facebook or Twitter pages.
LDS Apostle Meets Tongan Royal Family
In a recent visit to Tonga, Elder Dale G. Renlund, accompanied by Elder Donald L. Hallstrom and Bishop Gerald Causse, was invited to meet and visit with the Tongan Royal Family.
"Her Majesty was very gracious, and very welcoming and respectful to the Church. She is an impressive woman who cares deeply for the people of Tonga. Her Majesty expressed that His Majesty the King would very much have wanted to be there but he left that morning for one of the outer islands to really better understand what is happening among the people, " Elder Renlund said during a Sunday conference.
Elder Renlund admonished the Tongan people to support and uphold their Royal Family as well as their fellow citizens.
"We believe in being subject to rulers and kings…Members of The Church of Jesus Christ of Latter-day Saints should be the best citizens of Tonga."
"Governments frequently try to change people from the top down. We can help this remarkable Royal Family by changing people from the bottom up; by changing them one heart at a time."
"If we want to help the Royal family, and we should, we change our hearts and follow Jesus Christ, and everything we do will be for the benefit of the people of this remarkable kingdom."
The Church of Jesus Christ of Latter-day Saints has maintained an official presence in Tonga for over a century. With 166 congregations and 63,392 members across the nation, Tonga has the highest number of Mormons per capita than any other country in the world.
Read more at Matangi Tonga.