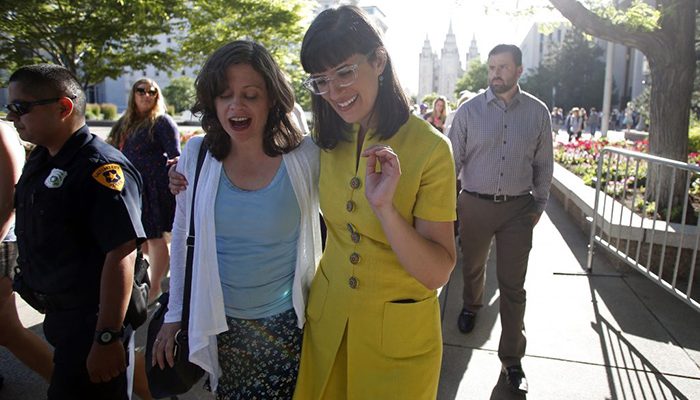 A member of the Ordain Women board has resigned from her leadership position within the organization in order to keep her temple recommend.
April Young Bennett strongly believes that female members of The Church of Jesus Christ of Latter-day Saints should be ordained to the priesthood. When she went in to renew her temple recommend with her stake president, he told her that before he could renew the recommend she would need to resign from the Ordain Women board and delete 11 blog posts she published for Exponent II. Salt Lake Tribune reports that she desired to attend her brother's temple marriage, leading Bennett to decide to resign from her position on the board.
Bennett told the Tribune,
Choosing between following the dictates of my conscience and being present for a family wedding has been heartbreaking. In the end, I concluded that while others may take my place as an author or an advocate, no one can replace me in my role as my brother's sister.
Bennett says that her stake president told her that he wants to keep meeting with her to get to know her better, and Bennett informs the Tribune that she has every intention of holding him to that, helping her remain optimistic.