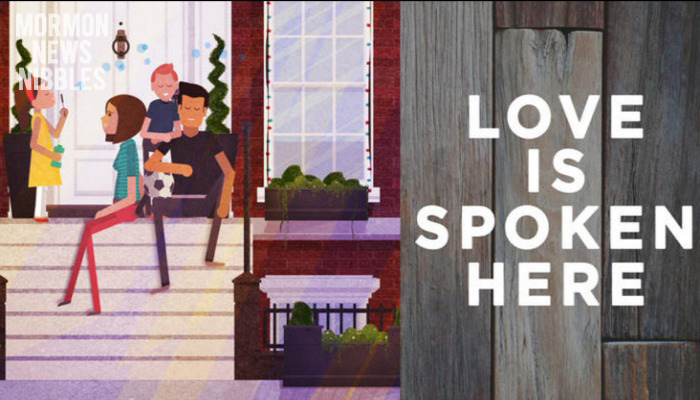 #52Stories To Help Build Your Personal History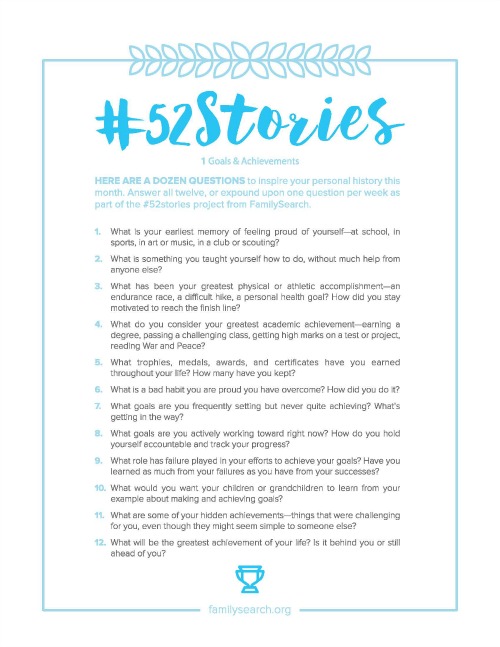 If your New Year's Resolution is to finally put your life's story to paper, you're in luck.
FamilySearch has announced the launch of its #52Stories project in order to encourage people to record their personal histories for future generation. Each month of 2017, FamilySearch will release prompts to help remind you of past events. Your job is to pick a question each week, and record your memories for your posterity. By the end of the year, you will have at least 52 stories about your life to add to your personal history.
"This 2017 personal history challenge, called the #52Stories project, is an expanded version of a similar, very successful challenge offered by FamilySearch four years ago," said Wendy Smedley, FamilySearch project manager for social media. "This year, however, instead of having a list of only 52 questions, the writer can choose his or her 52 questions from a list of 144 questions."
Every month will focus on a specific theme. For example, the January theme is goal setting, and includes questions such as:
What is your earliest memory of feeling proud of yourself?
What goals are you frequently setting, but never quite achieving?
What role has failure played in your efforts to achieve your goals?
What was the greatest achievement of your life?
The stories may be recorded in whatever format you wish, be it audio, video, paper, or digital. None of the stories uploaded to FamilySearch will be published while the author is living, but will be made available once the person is deceased.
Questions are available for download, and a different question will be highlighted each week on the FamilySearch Instagram.
Read more at Meridian Magazine.
Learning The Primary Songs Just Got Easier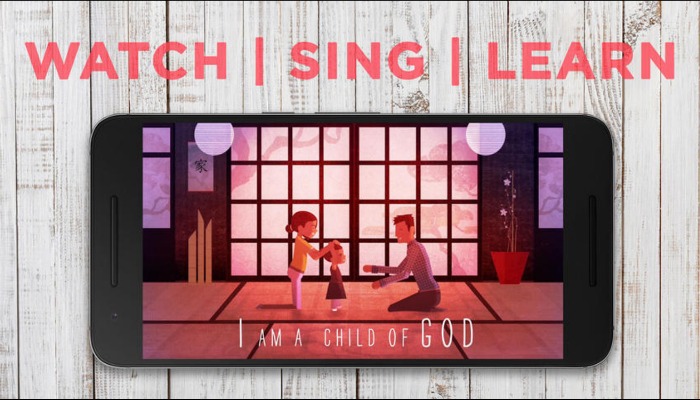 The days of learning Primary songs with oversized flashcards is over — or at least receiving an upgrade. Thanks to husband and wife team, Natasha and Blake Johnson, Primary songs are now available in sing-a-long style animated videos via their app, LDS Animated.
The Johnson's are no strangers to collaboration, as taking care of their 5-year-old twins is an exercise in creative teamwork. Building an app together, a safe space where their children could view kid-friendly content without the need for constant supervision, was a no-brainer.
Blake Johnson served his time as a Hollywood animator before becoming the sole animator and artist for LDS Animated. A BYU graduate, Johnson continues to make content for other clientele, but it was his wife who inspired him to use his talents to animate children's songs.
"Natasha has been a good guidance on my mind," he told Deseret News.
In addition to helping usher in ideas and brainstorming with her husband, Natasha Johnson handles the legal aspect of creating each video.
With seven popular primary songs already available in four different languages, the couple hopes to make a video for each of the seven songs used in the 2017 Primary sacrament meeting presentation.
"I Love to See the Temple" and "I am a Child of God" come free with the download of the app — the other five songs are available for in-app purchase.
"When they came home [from church] and saw the pictures and the words on the screen, it really came alive for them," Blake told Deseret News after testing the app on his own children. "That was really fun to see as parents."
The couple hopes their app will not only teach children the words to Primary songs, but help them understand the meaning behind them and connect with their Heavenly Father on a deeper level.
Read more at Desert News.
Read The Book Of Mormon With BofM365
If you're among the many who attempt to read the Book of Mormon in a year but can't seem to make it past Alma, forget your resolution halfway through, or simply want a little community support while you read through it, there's an Instagram page for you. The Book of Mormon 365 Instagram account was created expressly for this purpose.
BofM365 divvies the Book of Mormon up into easily digestible, fun-sized passages to keep your daily reading on track. The account also post questions to ponder as you read, to ensure you get the most out of your scripture study.
With 110K followers, you'll have all the support necessary to carry you through 365 days of completing your goal.
Read more at LDS Living.