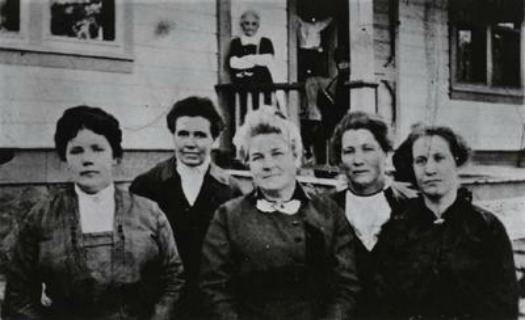 We all know that Mormon women are incredible. Below is a piece from the Deseret News featuring Mormon women who have been authors, politicians, pioneers and activists. Can't get enough info on Mormon women? Check out www.mormonwomen.com
When it comes to appreciating the women in our lives, late LDS Church President Gordon B. Hinckley offered this advice in a 2003 general conference address: "Be kind to the women. They constitute half of the population and are mothers to the other half."
In honor of mothers and women everywhere, here is a look at 11 remarkable women in the history of The Church of Jesus Christ of Latter-day Saints. The list includes women of different cultures who endured difficult challenges. They are mothers, wives, activists, physicians, missionaries, professors, writers and politicians. Each one is distinguished in her own way.
"These women leave behind a legacy upon which we can draw inspiration and strength," said Brittany A. Chapman, a historian in the Church History Department. "When we remember their stories, they become part of our own and help us to live better lives."
See the slideshow featuring 11 inspiring examples of faith here.