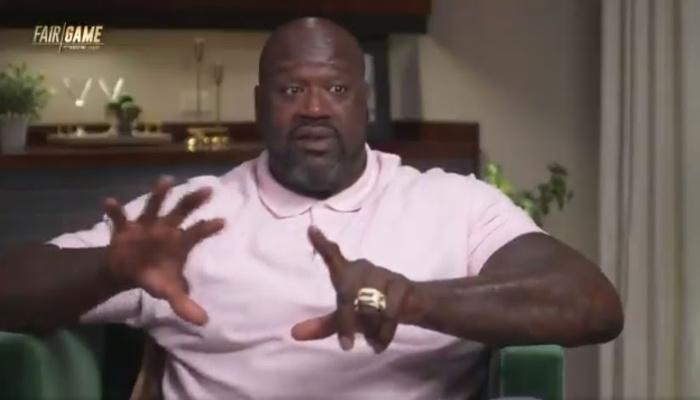 "I don't know much about Mormons or their religion, but Mad Dog—most rookies, when they come in, they go crazy. Including me. I went crazy … Mark was none of that. I had to protect him."
That's just a snippet of what Shaquille O'Neal had to say about former teammate and Latter-day Saint, Mark "Mad Dog" Madsen, in a recent interview.
"There's twelve guys on the team, including Mark. Eleven guys are doing what guys with money do. And there's one guy that's not."
The Los Angeles Lakers drafted Mark back in 2000 in the first round. He's currently the head coach for Utah Valley University's men's basketball team.
Check out the full interview clip below (it's less than four minutes long) to get a little more insight into the impression Mark left on the NBA legend. It's worth your time:
?? @SHAQ shares with @KristineLeahy why he took former teammate @madsen_mark on a shopping spree that included a new car and wardrobe:

"He's the purest guy I've ever met in the NBA. It was my duty to protect him." pic.twitter.com/gRR1848rBf

— Fair Game (@FairGameonFS1) September 23, 2019
Related: Mark "Mad Dog" Madsen on FamousMormons.net
The response on Twitter was overwhelmingly positive. Here's a quick sampler platter:
Shaq just gained 100 billion points with me

— Austin Evans (@AustinE40843086) September 24, 2019
Much respect, Shaq. World's tough enough to live those values without the fame and fortune of pro sports. Great to hear you support Mark in his beliefs.

— JCM (@stretchmoff34) September 24, 2019
Bruh… @madsen_mark out there keeping his baptismal covenants to the fullest. Representing The Master Himself. ❤️ Thanks for your constant (and natural) missionary example, Mad Dog! #TrueRepresentative ??

— Carl Sokia (@CarlSokia) September 24, 2019
@madsen_mark thanks for living your religion and being a role model for LDS young men and men. And thank you @SHAQ for respecting another man's beliefs and showing your true character by doing more than you needed to.

— Eric Olsen (@Capneo1) September 24, 2019
Shoutout to Mark Madsen for standing as a witness of God "at all times and in all things, and in all places." Thanks for the inspiration.