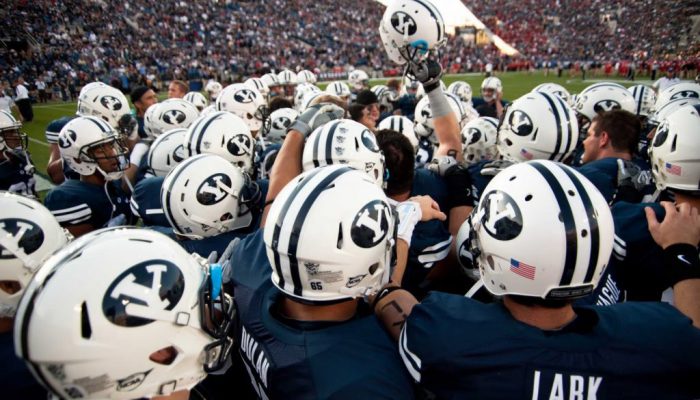 This article was originally written by Jay Yeomans for Deseret News. 
The BYU Cougars have already started fall camp and are poised to have a monster year.
The Cougars are loaded with returning starters from last season's 8-5 team who are looking to add to already successful careers. There are also some big-time newcomers who are looking to make their respective mark on the program this year.
With the abundance of talent that litters the Cougars' roster in 2014 there are more than a handful of players who need to have big seasons for BYU to find success. This is the list of the best of the best of those players. These are who will carry the load for the Cougars this season as they try to make another step forward to get their name back into the national conversation as one of the best football schools in the country.
Here is a look at the most important players for BYU to have a successful season in 2014.
Defensive stats are from cfbstats.com, offensive stats from Sports-reference.com.
Devin Mahina, senior, tight end:
Mahina hasn't had the career many expected when he came to Provo, Utah, thanks in part to a series of injuries that have allowed him to play in 24 games over four years. Even though he hasn't produced huge numbers (26 receptions for 310 yards and two touchdowns), he has the skill set to make a huge impact as a senior. He is a solid route runner with good hands who needs to have a good season to give Taysom Hill a security blanket in the passing game and open up space for the talented receiving core.
Jordan Johnson, senior, cornerback:
After an impressive junior season, Johnson missed all of 2013 thanks to a serious knee injury. Although players like Robertson Daniel and Sky PoVey filled in admirably, they couldn't replicate all that Johnson does on the field. He is a great cover corner who can lock down even the best of opposing wide receivers. If Johnson can return to form in 2014, he will be able to free up Craig Bills and Nebraska transfer Harvey Jackson to fly all over the field and make plays.
See the other 9 players in Yeoman's article at DeseretNews.com.