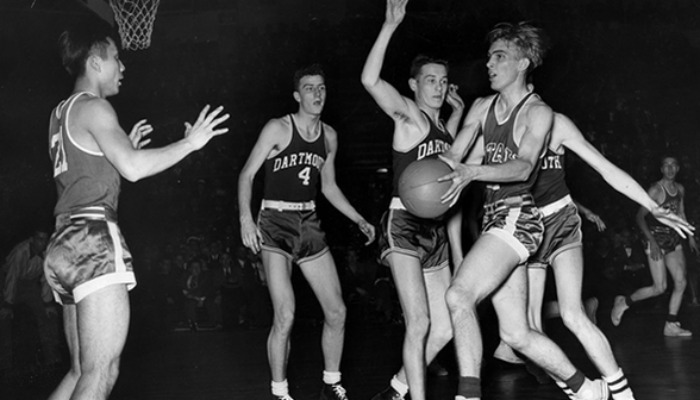 This article was originally written by Jake Healey for LDS Living. The following is an excerpt.
Is your bracket filled out? Good. Mine is too.
Yet sometimes I wonder—what's the point? I don't mean to be a Debbie Downer, but you've got a better chance of winning the Powerball jackpot than filling out a perfect bracket. Actually, you've got a better chance of playing in the NBA. In fact, DePaul University math professor Jeff Bergen calculated that the odds of correctly picking all 67 games is roughly one in 9.2 quintillion.
Of course, if you're educated about college basketball, that number can dwindle down to a mere one in 128 billion. But ultimately, the quest for a perfect bracket isn't what makes March so mad. In fact, the tournament's unpredictability is really what creates the magic. For three weeks, college basketball fans are treated to buzzer-beating heroics, Cinderella runs, and of course, the musical number that can bring even the manliest of men to tears—One Shining Moment.
Historically, Mormons are a basketball-loving people—we even connect courts to our chapels. It should come as no surprise, then, that a select few Latter-day Saints have graduated from the madness of church ball and made NCAA history. So in honor of the upcoming tournament, let's take a look back at some of March's most magnificent Mormon moments.
Arnie Ferrin
Any list of Mormons in March Madness has to start with the great Arnie Ferrin, who starred for the University of Utah in the 1940s. Utah won the whole tournament in 1944, back when it consisted of just eight teams. In New York's Madison Square Garden, the Utes captured their first and only title in dramatic fashion, edging out Dartmouth 42-40.
Read the full article at LDSliving.com.