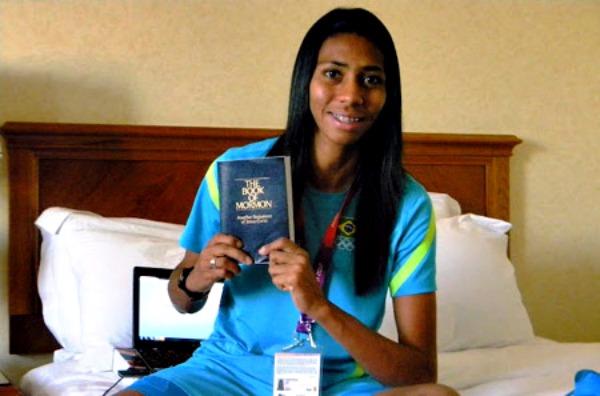 LDS Living responded to the amazing excitement surrounding the World Cup to show us a few people who are members of The Church of Jesus Christ of Latter-day Saints and play professional soccer.
With everyone caught up in the excitement of the World Cup, we thought it would be fun to do a little research on Mormons who have excelled in this world-wide sport . . .
Texas-born member Daniel Woolard started his professional soccer career in 2005. He has played for the DFW Tornados, Chicago Fire, Carolina RailHawks, and most recently, D.C. United.
Brazilian convert Bruna Beatriz Benites Soares was baptized in 2000 and played the position of midfielder for Brazil in the 2012 Summer Olympics.
Erroll Bennett was on the Tahitian national squad and played in the 1973 Oceania Cup. His soccer days almost ended when he joined the church in 1977 due to all games being on Sundays, but fortunately the league opted to change them to accommodate more family time for all of their players. Read the rest of the story in the 1982 Ensign article on Brother Bennett here. His son, Naea Bennett, also went on to become a professional soccer player.
See the other 5 players at LDSLiving.com.