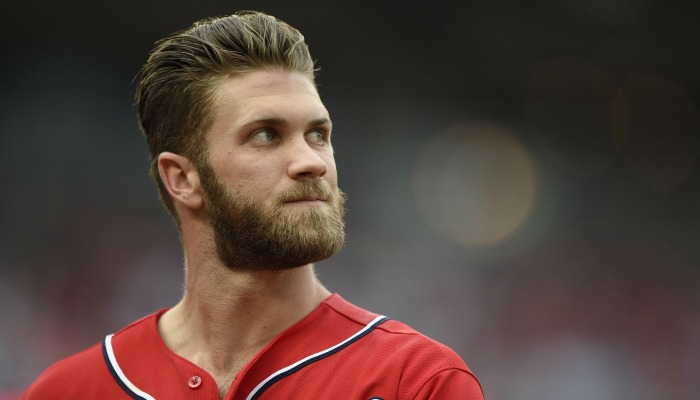 While Washington Nationals right-fielder and Latter-day Saint, Bryce Harper, took home the ESPY award for "Best MLB Player" this last Wednesday, July 13th, his hair deserves at least an honorable mention.
Harper posted this photo to Instagram following the award ceremony: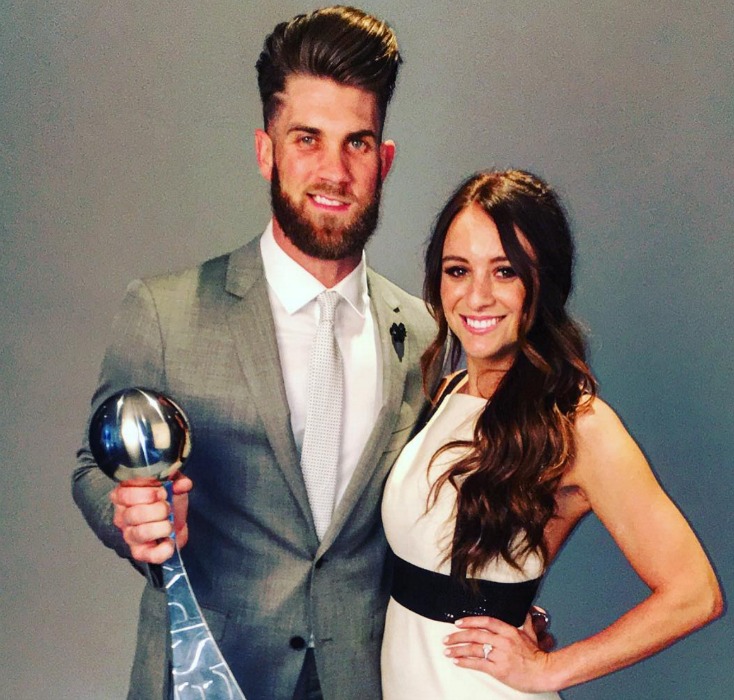 Maybe it's photoshop, maybe it's a bump-it, maybe he's Johnny Bravo reincarnate — at least one thing's for sure, having the world's most ridiculous hair-do has had no effect on Harper's ability on the field.
Despite his recent slump, Harper managed a .256 average and ranked in the top 10 for walks (64, first) and on-base percentage (.404, fifth).  Washington picked Harper in the first round of the 2010 MLB amateur draft, for his impressive .443 batting average and his school recording shattering 31 home runs.
Apart from being a 4-time All-Star, Bryce has earned numerous decorations and titles throughout his career including the Golden Spikes Award, NL Rookie of the Year, NL Home-Run Co-leader, and the Silver Slugger Award. Oh — and the fans adore him, fans dressed as Bryce Harper doppelgängers show up at games regularly.
In April of this year, Harper became the eighth youngest player in the history of MLB to hit 100 home runs.
Harper is among those of the younger generation that have begun to question the pomp and circumstance of baseball's "unwritten rules." While old-time baseball traditionalists feel the game and its players should remain emotion-free, Harper demands à-la-Trump that we "Make baseball fun again." Harper donned a cap with this slogan following the Nationals victory against the Atlanta Braves.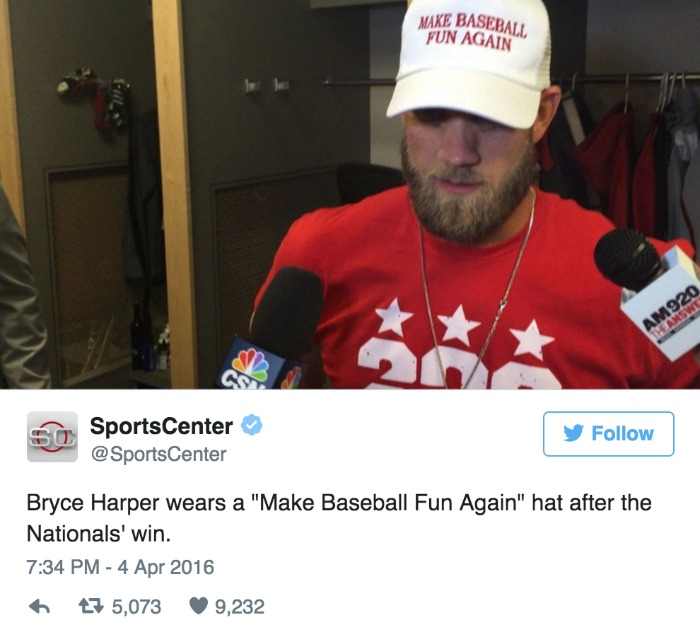 While the debate over baseball's frigid etiquette is unlikely to be resolved anytime soon, we hope that in the end Harper's coif remains standing — because nothing says "baseball fun" like hair with its own air-traffic control unit.
As a Latter-day Saint, Harper doesn't tend to tout his faith. "If somebody asks me about it, I'll tell them about it, but I'm not going to be Mr. Tim Tebow," Harper told The Washington Times. This past Sunday, July 17, however, Harper proudly let his faith shine with this Instagram post: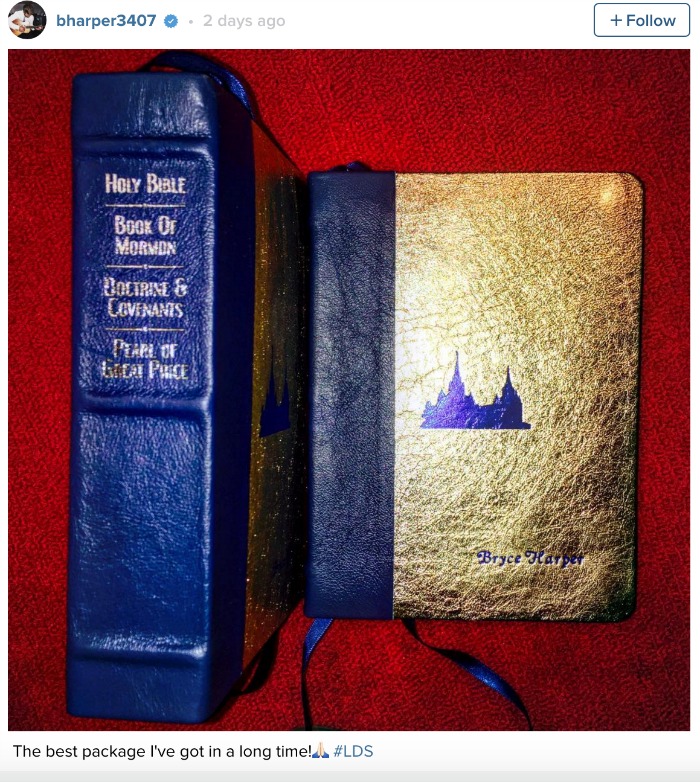 Many people have wondered whether or not Harper is active, and perhaps this post sheds a bit of light on the mystery. Whether or not we'll see more displays of Harper's faith is unclear, but we can hope. Who knows, maybe he'll even be the Mr. Tim Tebow of baseball.