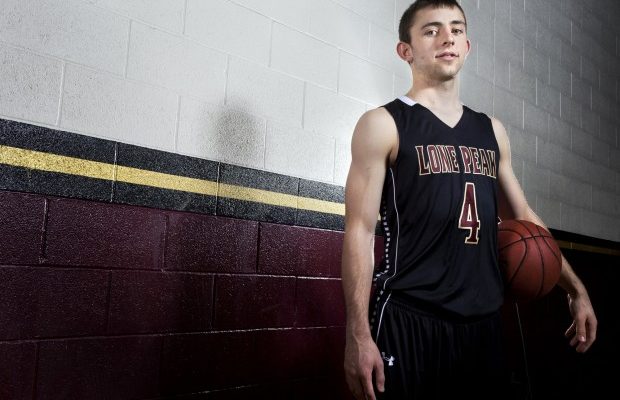 Lone Peak basketball star Nick Emery returned home early from his mission on Wednesday; he had been serving in Frankfurt, Germany. His family posted this update on his mission blog:
"Elder Emery has recently been dealing with worsening conditions of thoracic outlet syndrome.  He has undergone testing and examinations and several doctors and specialists have been consulted about his condition. His mission president, President Stoddard (a medical doctor) and area church medical doctors concluded that he needs to have treatment sooner than later to correct these issues or they will continue to worsen."
According to the Mayo Clinic, thoracic outlet syndrome is, "A group of disorders that occur when the blood vessels or nerves in the space between your collarbone and your first rib (thoracic outlet) become compressed. This can cause pain in your shoulders and neck and numbness in your fingers."
Emery is expected to make a full recovery but basketball fans are already wondering when the 6-foot-2 point guard will start playing at BYU.