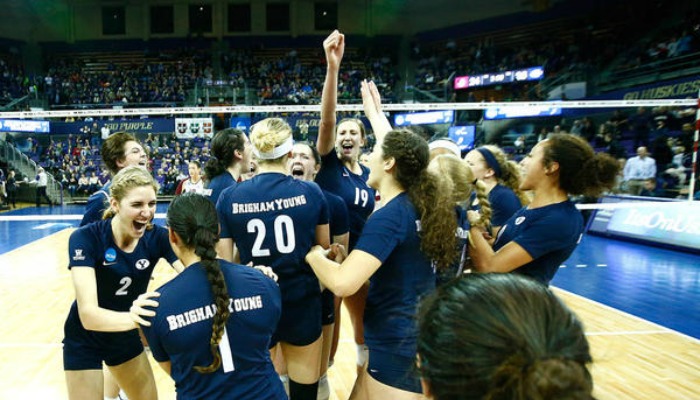 For the first time in 21 years, Brigham Young University's Women's Volleyball team will be competing in the NCAA Final Four.
This is only the second time in the school's history that these lady cougars have made it this far in the competition, with 1993 being the first time. According to Deseret News, BYU is only the third unseeded volleyball team to ever make it into the final four.
The cougars swept No. 14 seeded Nebraska last weekend to claim their spot in the final four round of the competition. Shawn Olmstead, head coach for the women's volleyball team, told Deseret News that his secret to success is just taking it one game at a time and not worrying about the rankings. He said,
If we can just get better and better every day, and if we don't lose track of that, then I like our chances, wherever that takes us.
The cougars will play their next game on Thursday, December 18 against No. 2 seeded Texas. The game will kick off at 5 PM (MST).