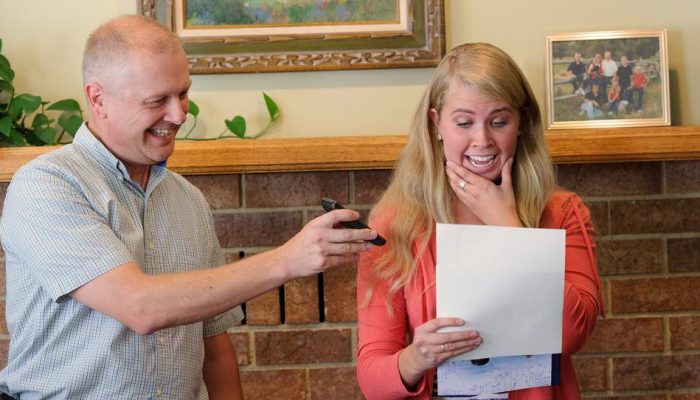 There is no doubt that every athlete sets out with a goal in mind of being the best in his or her field. Each athlete works hard and pushes themselves to sometimes unimaginable limits in order to obtain the prize of realizing the fruits of their hard work and perspiration as their dreams and aspirations become reality. For many, their athletic prowess is their life, and the thought of putting aside what they work so hard to achieve to pursue another calling on their life, if even for a brief time, may appear to be unthinkable. Yet, there are members of The Church of Jesus Christ of Latter-day Saints who do and have done exactly that. The following stories explain the tough decision: Athletics or an LDS mission?
The Fields Are White to Harvest
During the opening session of the 182nd Semiannual General Conference of The Church of Jesus Christ of Latter-day Saints, President and Prophet of the Church, Thomas S. Monson announced that the age requirements for both young men and young women desiring to serve a full-time mission have been lowered. Young men may now serve a full-time mission beginning at age 18, and young women may begin serving at 19 years of age. With that announcement, the number of young men and women submitting their paperwork to serve a mission for the Church increased significantly with the greatest notable increase being in the number of young women desiring to serve. Among those making the decision to serve a mission are Mormon athletes who have promising careers ahead of them. For them, serving a mission is the first priority, and if the career was meant to be, they realize that it will still be there when they return, and because of their faithfulness and obedience, they will be better athletes than before.
Baseball Pitcher Experiences Blessings from Serving Mission First
Some people might consider it a bit bizarre that a young man or a young woman with so much to look forward to would ever consider walking away from it all to go labor in the Lord's vineyard for 18 months to two years, but several have, and have returned home to very promising careers.
Oregon pitcher Porter Clayton was a young man who made the choice to serve a mission first, rather than to chase after the dream of becoming a professional baseball player. He was approached by a Baltimore Orioles scout the summer after his junior year in high school and was asked the forthright question, "If given the choice between a $3 million signing bonus and serving a mission for your church, which are you picking?" His immediate reply was that he was going to serve a mission. Serving a full-time mission for The Church of Jesus Christ had been a personal goal ever since he was a young boy, and so he made the decision realizing that he may never have the opportunity to play professional baseball again. "His passion for baseball is exceeded only by his devotion to his faith. That was exhibited after his freshman season at the University of Oregon when he chose to spend two years in Houston, Texas, serving his mission for The Church of Jesus Christ of Latter-day Saints.
While serving his mission, Clayton was allowed 30 minutes per day to work out. His workout typically consisted of getting up at 6:30 a.m. and going for a run. During the last 6 months of his mission he added plyometrics to his daily routine. He was also afforded one opportunity each week to play catch, but then, only if he were teamed with a companion who played baseball. When Clayton left for his mission he was 6-foot-4 and 215 pounds. While serving his mission his weight dropped down to 185, and by the time he returned home in July 2013, he weighed a little less than 190 pounds. He spent considerable time that fall training in the weight room in order to catch up to his teammates.
"First week of weights, I showed up and guys were squatting and lifting weights that I could do two years ago," Clayton said. "But I definitely couldn't get on and do them right then, otherwise, I'd tear a hamstring."

Despite lacking the physical strength that he had prior to serving his mission, Clayton was determined to accomplish his second lifelong dream. His passion for baseball burned stronger than ever and after a few months he made it back to his previous weight (and is now up to 220 pounds).

"I can remember fielding the call in July when he got back from his mission," head coach George Horton said. "He was breaking down with me what he needed to do and from that moment forward, he's just invested as much as any man can invest."
The road back has definitely been challenging for Clayton, but he has displayed an unparalleled resolve. His father, Troy Clayton, commented that his son's ability to face hardships and work through them is one of the things that has been most noticeable since his return home. ""When you're a missionary, you face a lot of adversity and a lot of rejection and you learn to deal with that," Troy said. Clayton commented, "You get those bitter feelings but definitely those sweet moments are what keep you going. Having the background of my mission and understanding the eternal perspective of things definitely gives me chills when things like that happen."
A Basketball Team Inspired by Missionary Service
The Utah Valley University basketball team (Wolverines) is unique in that it "starts five returned missionaries, brings five more Returned Missionaries (RMs) off the bench, and is led by a Mormon coach" making it perhaps one of the most missionary-centric programs in college basketball history.
The school's starting line-up includes guard Holton Hunsaker (Fiji Suva Mission); his backcourt mate, Keawe Enos (Mississippi Jackson Mission); center Ben Aird (Washington Spokane Mission); forward Mitch Bruneel (Philippines Cebu Mission); and forward Zach Nelson (Texas Lubbock Mission).

Off the bench are Hayes Garrity (Kentucky Louisville Mission); Cory Cardwell (Pennsylvania Philadelphia Mission); Brenden Evans (Mexico Mexico City South Mission); Taylor Brown (Brazil Belo Horizante Mission); and Eli Robison (Ukraine Donetsk Mission).

And directing the entire bunch is Coach Dick Hunsaker, a member himself.
The returned missionaries share their experiences with one another, and in an interview by the Church News, several of them spoke about the impact that missionary service has had on their lives. "Two years away from competitive basketball, they said, won't improve your jump shot or vertical leap—but each player agreed that their missions helped them mature and grow as people and as athletes."
Lowering of Age Requirements Prove to be A Blessing to Pro Athletes
With the lowering of the age requirements for missionary service from 19 to 18 years of age for young men, and from 21 to 19 years of age for young women, all-star athletes like Nick Emory, 18, of Lone Peak Knights basketball fame, won't have to start a career and put it on hold a year later while he leaves to serve a two-year full-time mission for The Church of Jesus Christ.
The 6-foot-2 point guard had been sought after by some of the top schools in the country such as UCLA, Kansas, and North Carolina to come play for their team, but Emory decided to serve a two-year mission first and entered the Missionary Training Center (MTC) on 1 May 2013 and left six weeks later to begin serving that mission in Frankfurt, Germany. He is scheduled to return home in May 2015 – 6 months before the start of basketball season.
By lowering the minimum missionary age for men to 18, from 19, Emery and other Mormon college athletes can navigate around the cumbersome path generations of Mormon athletes who came before them had to maneuver. The age for women was dropped to 19, from 21.

Until now, Mormon athletes had to play or redshirt for one year after high school until they turned 19. After a two-year hiatus, they come back to complete their careers. By being able to go on a mission first, Emery said he will start his BYU career more mature and with better leadership skills.

"Two years is a long time to mature and really figure out who I am," said the 18-year-old Emery. "This is a big bonus. You can go straight out and get those two years done and then you have four straight years in college."
Every Athlete Must Make His or Her Own Decision
There are those athletes who, when faced with the decision of career or serving a mission, will opt to start their careers first. One such person is Duke Freshman Jabari Parker, who according to ESPNs Chad Ford, may still be considering serving a mission for The Church of Jesus Christ. How would choosing to serve a mission affect his chances for the draft choice? Ford replied, "I asked several GMs about what would happen to his draft stock if he declared for the draft and then said he was going on a two year mission. I was surprised how many of them said they'd still consider him with the No. 1 pick."
BYU-bound Eric Mika also opted to stick to his original plan and play a year before going on a mission when he is 19. Coach Rose believes that Mika has made a good decision in that he will be afforded to play right away with several of the big name players who are graduating, and he will experience another year of competition after having to sit out his junior season due to transferring from another high school. Rose also believes that Emory's decision to serve a mission first will fully benefit him as well.
There are also some Mormon athletes, such as Steve Young and Jimmer Fredette, who opted not to serve missions. Whatever the decision, it is strictly the choice of the individual.
Additional Resource:
Utah State star Brian Green spent year coaching after returning from Mormon mission