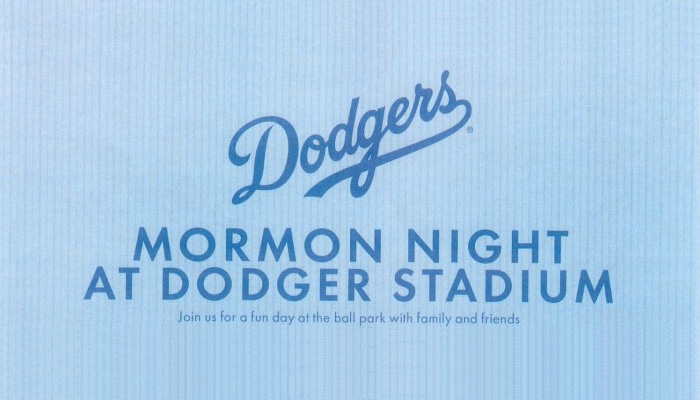 For over 25 years, Dodger Stadium has hosted a "Mormon Night" for members and friends of The Church of Jesus Christ of Latter-day Saints and has become an annual tradition for many families. At tonight's event, Elder David A. Bednar of the Quorum of the Twelve Apostles will throw out the ceremonial first pitch, the 'Veteran of the Game' will be U.S. Air Force Tech. Sgt. Angel Peraza of Palmdale, CA, and Kirby Heyborne will sing the National Anthem.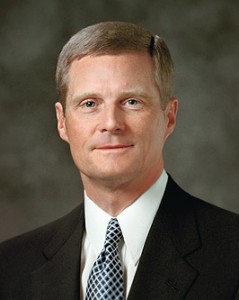 This will be Elder Bednar's first honorary pitch. He joins President Uchtdorf, Elder Holland, Perry, and other apostles who have also thrown the first pitch. As the youngest apostle we hope to be able to add him to the list of grandpas who pitch better than 50 Cent.
Peraza, who will be honored tonight, enlisted in the Air Force in 2000 and serves with the 30th Civil Engineers Squadron at Vandenberg Air Force Base. He is responsible for disaster preparedness, hazardous material emergency response training and ensuring the base's ability to withstand and recover from an attack and natural disasters. He has served in Qatar, Japan and Kyrgyzstan. His accolades include the Air Force Commendation Medal, Meritorious Unit Award and a Good Conduct Medal.
Over 4,000 members of The Church of Jesus Christ of Latter-day Saints will fill the stadium to watch the LA Dodgers take on the St. Louis Cardinals at tonight's game. Tickets and information can be found on the Dodger's Facebook page.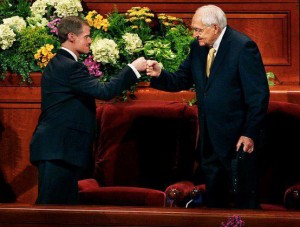 In addition to Elder Bednar, Derrel Thomas, an infielder-outfielder on the Dodgers' 1981 World Series championship team, and Billy Ashley, a Dodger outfielder from 1992-97, will be in attendance to sign autographs for fans.
Kirby Heyborne, who has starred in Mormon-centric films like Saints and Soldiers, Singles Ward, and The Best Two Years, posted his excitement about singing the National Anthem on his Twitter account:
Brushing up my vocal cords to sing the #NationalAnthem at the #Dodgers game Friday night. http://t.co/EbFVsmUpJa

— Kirby Heyborne (@KirbyHeyborne) June 26, 2014