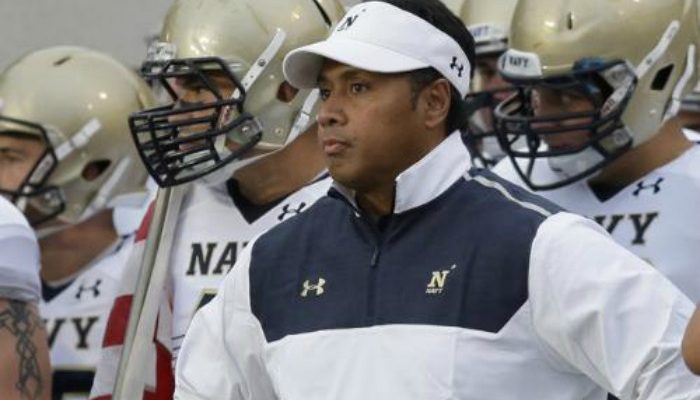 Most Mormons know Ken Niumatalolo as the Navy football coach from Maryland who was featured in "Meet the Mormons." But soon the coach could be known for more than that.
Star Advertiser reported that Niumatolo is set to be the highest winning coach in Navy history after his victory over the Army team last Saturday. Niumatalolo (55-35) is currently tied with George Welsh, a member of the College Football Hall of Fame who went 55-46-1 from 1973-81. Of this historical win Niumatalolo said,
I guess the word I think about is honored, just honored to be mentioned with those guys. There have been a lot of great football coaches that have come through here and helped build this program.
Niumatalolo's senior co-captain Parrish Gaines said that, "He knows everybody on the team… We have 150-some odd guys and he knows all of my teammates, all of the freshmen by name — as soon as they get here."