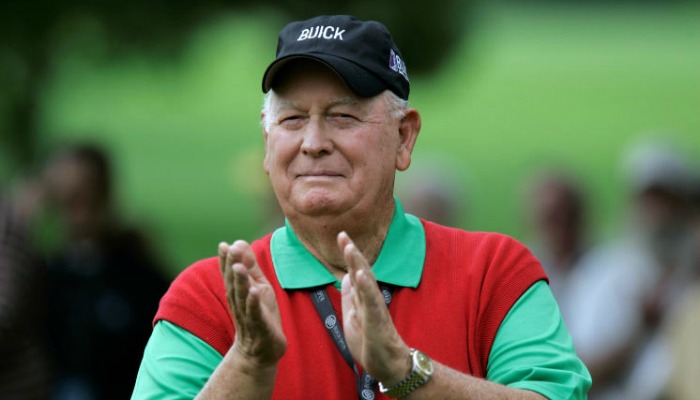 The legendary golfer Billy Casper died on Saturday at his home in Utah at the age of 83.
Casper's son, Bob Casper, said that his father passed away quickly and peacefully with Shirley, his wife of 62 years, by his bedside. Last year, Casper passed out in the clubhouse at the Master's and had some work done on his heart. Over Thanksgiving, Casper was hospitalized for about a month due to pneumonia. According to ABC 4, his son reported that the legend was recovering and doing well until he started to feel ill this last week.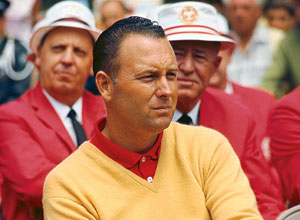 Casper had an amazing career in golf and was inducted into the World Golf Hall of Fame in 1978 and into the Utah Sports Hall of Fame in 2013. Casper ranks as No. 7 on the PGA career list with 51 wins on the PGA Tour. He trails Sam Snead, Tiger Woods, Jack Nicklaus, Ben Hogan, Arnold Palmer and Byron Nelson.
The professional golfer took many championships, and perhaps one of the most significant was the 1966 U.S. Open when he made one of the most memorable comebacks in the history of golf.
Casper's first love was baseball, but at the age of 11 he began caddieing for money at the local country club in his birthplace of San Diego, California. Casper says that the most important decision he ever made was choosing to caddy.
Despite his incredible talent and love for the game, those who knew Casper well say that golf was not the most important thing in his life. Casper was baptized as a member of The Church of Jesus Christ of Latter-day Saints just as his career started to take off in 1966. He says that his life began to take on a whole new meaning. In 2012, Casper told Golf Digest,
Everything became easier. I began to live much more for others, and my life fell into balance.
Casper's life centered around his family and his faith. He and Shirley had 11 children, six of which were adopted.
Fellow golfer great, Jack Nicklaus, reminisced of his friendship with Casper through a Facebook post on Saturday night after hearing of Casper's passing. The post read,
Billy Casper was one of the greatest family men — be it inside the game of golf or out — I have had the fortunate blessing to meet. He had such a wonderful balance to his life. Golf was never the most important thing in Billy's life — family was.
Casper is survived by his wife, 11 children and 71 grandchildren and great-grandchildren.