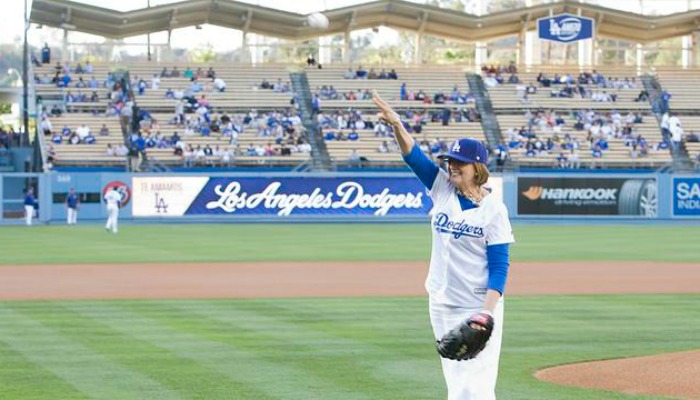 Sister Linda K. Butron, general president of the Relief Society for The Church of Jesus Christ of Latter-day Saints, threw out the first pitch at the Los Angeles Dodger's baseball game this weekend as part of "Mormon Night."
The Dodgers have hosted "Mormon Night" once each season for the more than 30 years and is the longest running community event the Dodgers' organization, according to Mormon Newsroom. Thousands of Latter-day Saints attended "Mormon Night" this year, on Friday, July 10, 2015, to see Burton's first pitch, cheer on the team and see a fireworks show following the game.
Burton is not the first General Authority to throw the ceremonial first pitch at a Dodgers' game. Other leaders, including David A. Bednar, Quentin L. Cook, Jeffrey R. Holland and Dieter F. Uchtdorf, have also taken part in the "Mormon Night" pre-game festivities during previous years.