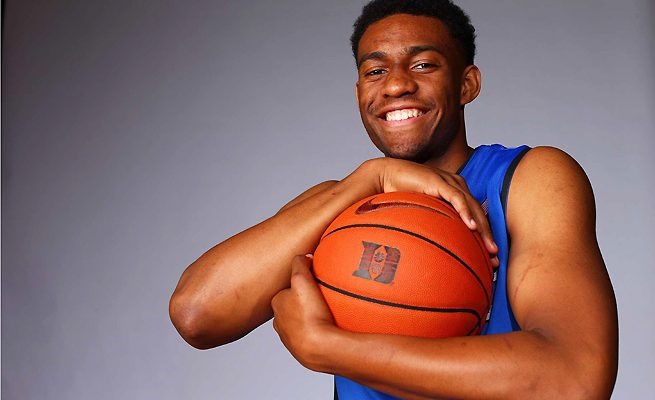 Jabari Parker, a 19-year-old NBA superstar and member of The Church of Jesus Christ of Latter-day Saints, posted an inspirational Instagram picture  this week giving a shout-out to LDS missionaries.
Parker, who writes that he doesn't post things often, decided to share an Instagram picture of him with the two missionaries and expressed his gratitude to God for selfless people. Parker extended a challenge to his followers, asking them to find "some sort of peace" with their beliefs, ending with a promise that they will always feel refreshed each time they do so.
The Chicago-native currently plays for the Milwaukee Bucks, and was drafted to the NBA just after one year of collegiate basketball at Duke University.