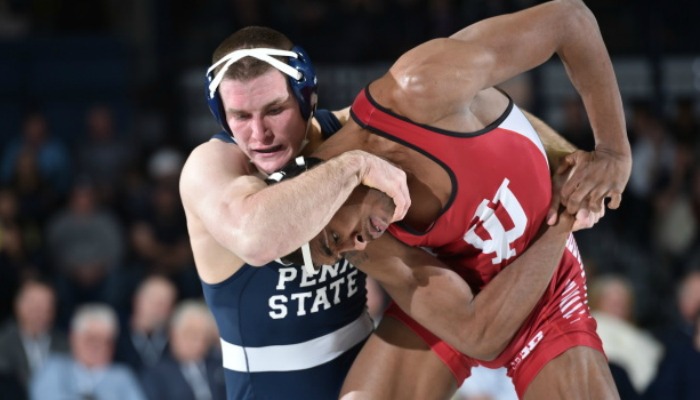 After three state titles in high school and being named an All-American—twice—Matt Brown dreamed of continuing on this journey of greatness all the way to an NCAA wrestling championship. Brown redshirted for one year at Iowa State before choosing to serve a mission in Mozambique for The Church of Jesus Christ of Latter-day Saints. Upon his return home, Brown set a new goal for himself: to be the first returned missionary to win an NCAA wrestling championship in wrestling history.
Following former Iowa State coach Casey Cunningham to Penn State, the Utah native hit the wrestling mat again for the first time in two years. Brown explained that the transfer was a "commitment to be my best and I saw that in a 'coach Cael-run' program."
The Daily Collegian reports that Brown fell short of the championship title both his sophomore and junior seasons at Penn State. This past summer, the summer prior to his senior season, Brown took it upon himself to improve and work even harder to get himself to the championship. With his last chance sitting on the table, Brown completed the regular season with a 24-3 record and entered national's with a No. 2 seed.
Brown wrestled Pittsburgh's Tyler Wilps in the national's championship match that came down to the last four seconds. The referee called a "locked hands" penalty on Wilps and Brown had cinched the national champsionship title. Brown explained how he felt about the call leading to his win, saying,
When you're a little kid, you dream of hitting that grand slam in the ninth inning and sometimes it's a bunt. Still, it gets the job done.
Brown will graduate from Penn State as a three time All-American and as the first returned missionary to win the NCAA national championship.