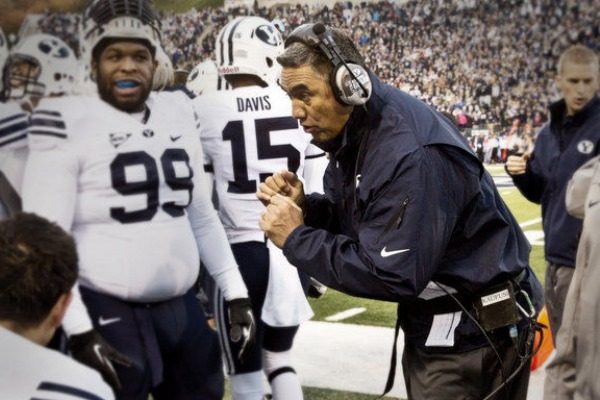 Football coaches take risks in recruiting athletes who have delayed playing football to serve a 2-year mission says Steve Kaufusi, 13-year defensive line coach for Brigham Young University. Missions are hard for both football players and coaches. Players oftentimes return out of shape, take time to get back up to speed, and some are less committed to football.
In an interview with The Oregonian Kaufusi said:
It takes about a year for missionaries to get back in football shape. And sometimes they come back, and yeah they're mature, but they might lose that desire to play football. They are more focused on education. Many are ready to get married.
Kaufusi relates. He spent two years serving a mission in native Tonga and supports any football standout if they chose to serve. Kaufusi played for BYU and later for the Philadelphia Eagles after returning from his mission.
Staying in shape is a big issue for players serving a mission. Most people think that players who are serving can maintain some of their shape by working out while on their missions.
"You're so busy, you don't have time." said Kaufusi. "When I went on mine, I didn't work out. Maybe every now and then I had time to do sit-ups and push-ups. And it's hard work. It's not so friendly in a lot of places. You get stuff thrown at you. You get spit at. Even as big as I am, a guy with a machete came after me."
In 2013 Deseret News reported that more than 110 missionaries returned to play football after serving an LDS mission and 47 returned to BYU. This year over 60 return missionaries will play for BYU.