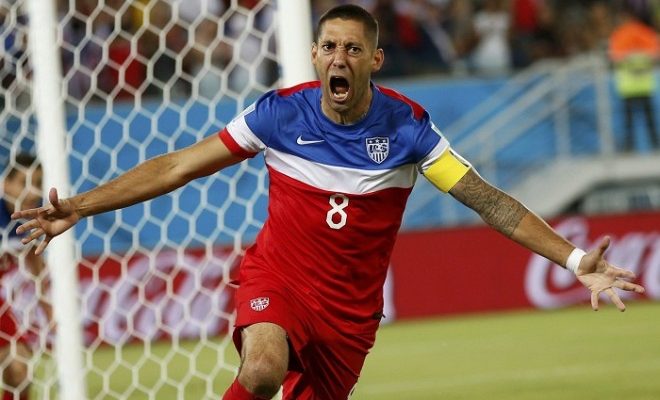 The United States soccer team captain Clint Dempsey credits his favorite sport for deepening his faith in God, according to Sports Spectrum.
In his childhood, Dempsey played soccer every week and attended Catholic mass on the weekends.
However, when his older sister Jennifer died from a brain aneurysm, 12-year-old Dempsey lost faith in God's role in his life, wrote reporter Brett Honeycutt.
"For a number of years, I struggled and put distance between God and me. But He was faithful and patient and provided gradual healing and strength," Dempsey said in the Sports Spectrum article.
Once the soccer sensation went to college, he understood what it meant to actively seek God, and he joined a Bible study group.
"Now my faith in Christ is what gives me confidence for the future," Dempsey said in Sports Spectrum. "I know that through both good times and bad, He is faithful and will watch over me."
Read the rest of this article at Deseret News.