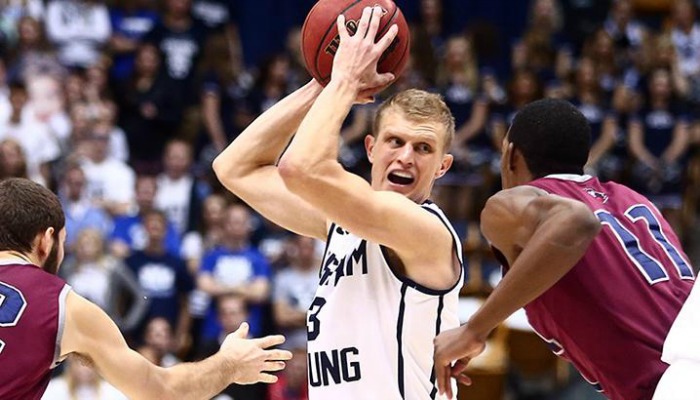 Tyler Haws, BYU's all-time lead scorer and former guard, will workout with the Utah Jazz today prior to next month's NBA draft.
Deseret News reports that Haws has already participated in pre-draft workouts with the Dallas Mavericks and the Phoenix Suns. However, the Jazz are not his last stop before his fate is decided next month. Haws also has the opportunity to workout with the Los Angeles Lakers, the Golden State Warriors and the Memphis Grizzlies. 
Haws joined KSL Newsradio's "Cougar Sports Saturday," to talk about his busy schedule and his NBA prospects. He said, "You're trying to get a GM to buy into your game and what you bring to the table and what you can bring right now to a team. I feel like, in a lot of ways, my game can do that at the next level. There will be a steep learning curve — I'm not shying away from that — but I'll be ready for it."
Haws graduated from BYU this past April and holds the school's all-time scoring lead, with 2,720 career points.