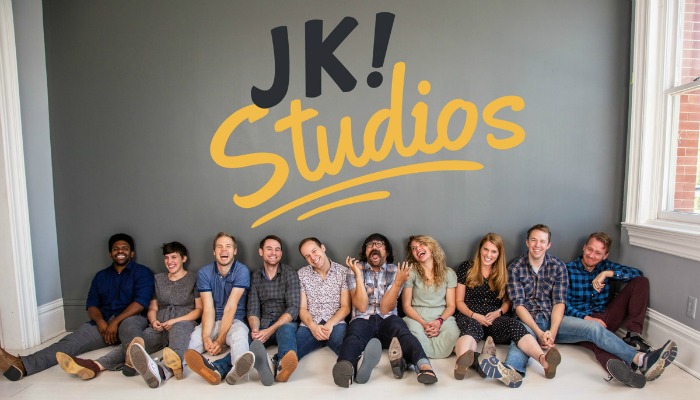 No doubt you have heard about the big changes that will be taking place among the Studio C cast. The original cast members decided to broaden their horizons and participate in a new comedy project, but have been very closemouthed about what this new project will entail.
Well the wait is finally over! The original Studio C cast members just announced that they will now be a part of JK! Studios, which is set to launch in January 2019. This new network will include sketch comedy, sitcoms, podcasts, and more.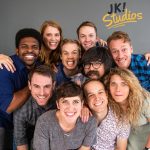 In addition to creating this new network for our entertainment, JK! Studios will also utilize a Patreon account. This account will allow fans to help fund this new project, as well as gain access to behind-the-scenes content, merchandise, and video chats with the cast.
Although this is a big change for the original Studio C cast members, they wanted to reassure fans that they will continue to produce the same family-friendly content that they always have.
"We aren't going anywhere. We are here making more stuff for them that they are going to love — stuff that is familiar to them and stuff that is new that we're very excited to introduce too," Meese said. "They're going to get a little bit of the best of both worlds. They don't have to give up our sketches to enjoy the new stuff. They get both. They get everything."

"I think Matt nailed it," Harkey added. "As Hannah Montana says it, it's going to be the best of both worlds."

"We're really basing our business model off of Hannah Montana," Meese joked.
Visit Deseret News to view the full article by Whitney Butters Wilde.