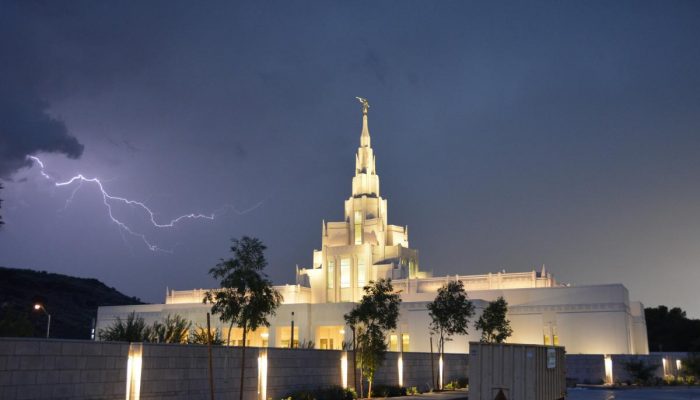 Thomas S. Monson dedicated the Phoenix Arizona Temple earlier this month, providing a beautiful dedicatory prayer which is now available on churchofjesuschrist.org.
The dedicatory prayer was full of thanksgiving and gratitude for all of the wonderful blessings God has granted his children here on earth, including that of temples. Monson dedicated not only the temple itself, but also the grounds of the temple, praying that nothing will interfere with the work that will take place in the sacred edifice.
The Phoenix Arizona temple is the 144th operating temple of The Church of Jesus Christ of Latter-day Saints. For more on the sacredness of temples and why the Church builds them, visit churchofjesuschrist.org.