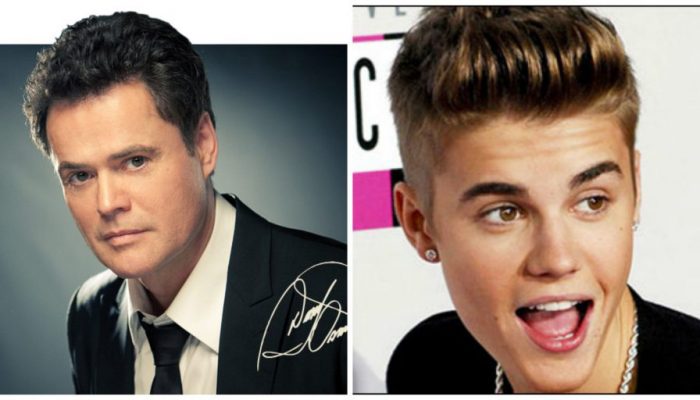 May 13, 2014
Every Tuesday, social media users unite in posting images which show the online world their personal transformations. Users will tag these posts with the hashtag #TransformationTuesday. LDS.net is joining the online conversation with their own #transformationtuesday post of Donny Osmond and Justin Bieber.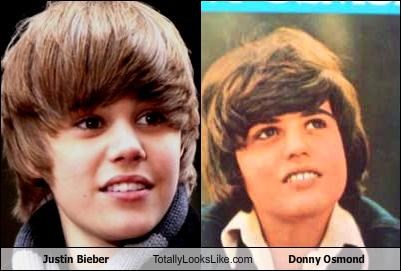 The similarities between Osmond and Bieber are just uncanny! As the years have passed, Osmond has not only cut his hair and grown into his features, but he has also grown up a bit too. Despite their extreme differences in lifestyles, Osmond relates to Bieber with more than just his looks.  Having gone through the struggle of trying to transition from a childhood celebrity to an adult celebrity, Osmond understands what Bieber is going through, as he explained in an interview with Closer Weekly.
"Justin Bieber is feeling the pains of this right now. Everyone thinks he's still the kid who sang 'Baby,' but he's an adult, and he's rebelling to show people he's an adult."
Osmond kick-started his career at the age of five, when he made his debut on the Andy Williams Show singing, "You Are My Sunshine." He later joined his older siblings' musical group, The Osmonds, before branching off to start his own solo career as a young teenager. 51 years later and Osmond still has a dedicated fan-base. He his currently working on his 60th studio album and is celebrating 1,000 shows with his sister, Marie, in Las Vegas. Having experienced the tough transition from teen-star to adult celebrity firsthand, Osmond told the magazine the advice he has for Bieber and other young artists.
"You can't change history. When you hit it so big at such a young age, time freezes in people's minds. You just have to live with the consequences until enough time goes by — 20 or 30 years, in my case. You get to a time when you end up embracing it."
Here are a few more Osmond-Bieber look-a-likes: