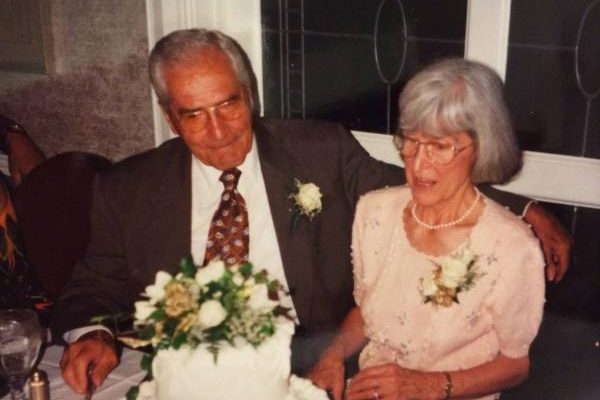 The following article was written by Erica Palmer for Deseret News. 
Charles knew Gloris was the one from the moment he first saw her getting off the bus in high school.
"I remember exactly when we met each other," Charles Goff said. "I looked at her as she got off the bus and I said, 'That's my wife. That's the girl I want to go with.' And that's the end of the story."
But it was only the beginning. Now, nearly 80 years later, Charles and Gloris Goff, 92 and 93, sit side-by-side in their home in Corinne, Utah, after recently celebrating their 75th wedding anniversary on July 15.
The Goffs have lived a life full of service, beginning with Charles Goff's service in World War II and continuing with the couple's service in The Church of Jesus Christ of Latter-day Saints. They have had their share of adventure, traveling around the world and dabbling in multiple different professions. And most of all, they are committed to loving each other forever.
"I think anybody could enjoy the diamond anniversary if they just decided that's what they were going to do," Charles Goff said. "The only thing that would ever stop us from doing that would be ill health."
The Goffs, both natives of Idaho, said they never doubted that their marriage would last, both through this life and for eternity.
Read Palmer's full article at deseretnews.com.