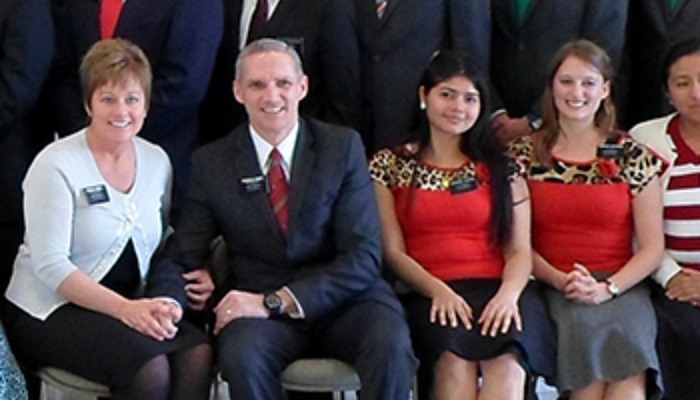 Elizabeth Elena Laguna-Salgado, a returned missionary who was reported missing in Provo, Utah on April 16, 2015, was remembered by her mission companions and mission President in a feature article on LDS.org.
Laguna-Salgado served in the Mexico Pachuca Mission with President Andrew Egbert presiding alongside his wife Salli Kae Egbert. Egbert reflected on Laguna-Salgado's missionary service and told LDS.org,
In every possible sense that success might be measured, Sister Laguna was a successful missionary.
He continued by saying, "She sincerely and diligently strived to exemplify Christlike attributes in how she daily lived her life and concerned herself for the well-being and happiness of others."
The Salgado family continues to be heavily involved with the search efforts and holds out hope for a safe return.
The lack of information, leads and answers has ignited rumors on social media, as the Utah County community feels a strong connection to Laguna-Salgado. Provo Police Lt. Brandon Post updated Deseret News on the current status of the case,
"One of our detectives has gone down to Chiapas, Mexico, and is working with investigators and the FBI to follow up and get background information on both Elizabeth and the family and see if we can find out as much as we can."
Anyone with information regarding Laguna-Salgado is invited to contact the Provo Police Department at 801-852-6210.