The Church of Jesus Christ of Latter-day Saints has released an updated photo and chart that is now available for members to download.
The updated photo of the Quorum of the Twelve Apostles includes the three new apostles called during October's General Conference: Elder Ronald A. Rasband, Elder Gary E. Stevenson, and Elder Dale G. Renlund.
Other general authorities called during the conference, and the days following, have been included in the General Authorities chart.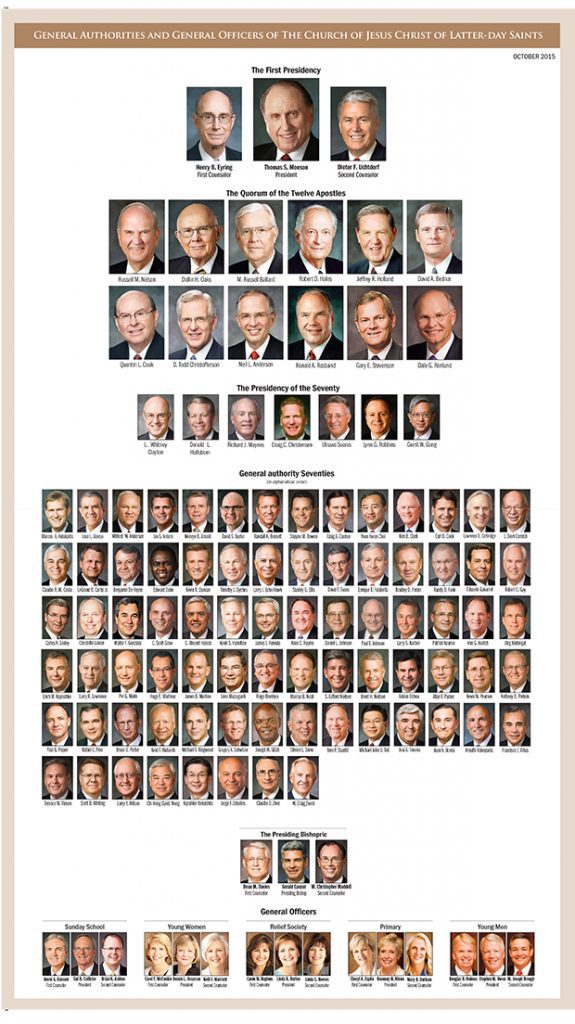 Download the Quorum of the Twelve photo here, and the chart of the general authorites here.