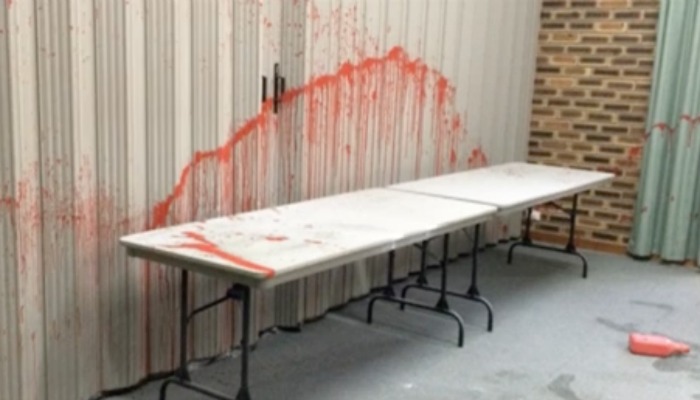 Vandals spent their Easter vandalizing one of The Church of Jesus Christ of Latter-day Saints' meetinghouses in Australia.
The three vandals, teenage boys between the ages of 13 and 15, defaced the chapel, hallways and classrooms of the Church building in Goonellabah, Australia. The Northern Star reports that the teenage boys stole some items, including a laptop, set off fire extinguishers, and threw paint all over the walls and floors of the Church.
Jim Fuggle, bishop of the ward that meets in the building, told Northern Star that seeing the damage was demoralizing. He said,
It's hard to understand why someone would feel the need or the urge to do this, not just to this building but to any building.
It is estimated that the vandals caused more than $10,000 worth of damage.
Northern Star states that Police charged the teenagers with aggravated break and enter with intent to commit serious indictable offense. The youth have since been released on bail to attend Lismore Children's Court in May.